SOLARGIGA eyes 500MW project

Jinzhou Aoke New Energy – in which Solargiga Energy (HK: 757) subsidiary Jinzhou Yangguang holds a 37% stake -- has entered into a loan facility agreement with a bank for 200 million yuan.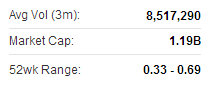 Solargiga recently 0.37 hkdJinzhou Yangguang signed a contract to provide the corporate guarantee in favor of the lender to guarantee the performance of the borrower's obligations of up to 74 million yuan, representing 37% of the guaranteed indebtedness under the facility agreement.

This facility will allow Solargiga to obtain financial assistance for a 500MW multicrystalline ingot and wafer manufacturing line construction project.

Solargiga's annual monocrystalline silicon solar ingot production capacity is 1.2GW; monocrystalline silicon solar wafer capacity is 900MW, while capacity for solar cells and modules is approximately 300MW and approximately 175MW, respectively. The Group operates its major production facilities for ingots, wafers, cells and modules in Jinzhou, Liaoning Province, with another solar ingot plant in Xining, Qinghai Province. Through capitalizing on its vertically-integrated business model, Solargiga aims to become a one-stop solutions provider for solar power plants in the industry.


---
DETEAM completes bonus share issue

Coal upgrading and sales play DeTeam Co Ltd (HK: 65) has completed a bonus share issue of 191.0 million shares based on two bonus shares for every 10 existing shares.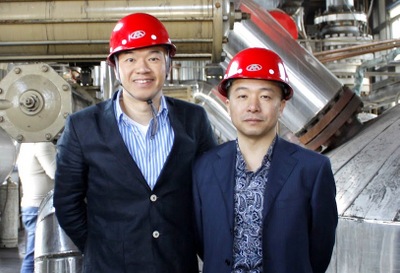 DeTeam Co-Chairman and Executive Director Godfrey Mak (left) at the firm's coal upgrading plant along with Ma Hong Song, General Manager of Beijing Guochuan. Photo: DeTeamAs of October 14, 2013, DeTeam had 87.6 million outstanding share options issued under the share option scheme adopted on August 20, 2009.

As of October 14, 2013, DeTeam had 97.93 million outstanding warrants issued under the warrant instrument dated January 18, 2012.

DeTeam earlier announced that it swung to an interim net profit of 5.85 million hkd versus a net loss of 7.85 million in the year-earlier period.

"China is the largest coal producer and consumer in the world.

"Leveraging on our successful experience in Changchun, we intend to develop the coal upgrading business in Eastern Inner Mongolia to improve the coal quality and curb air pollution, allowing our shareholders to enjoy higher returns," said DeTeam Co-Chairman Mr. Godrey Mak.

DeTeam is principally engaged in the production and sale of plastic woven bags as well as the production and trading of coal and low-rank coal upgrading in Northeast China. The Group has begun to engage in the low-rank coal upgrading business since last fiscal year. Currently, the Group operates a low-rank coal upgrading plant in Changchun with an annual processing capacity of 500,000 tonnes. In addition, the Group has begun construction of a new low-rank coal upgrading plant in Xilinhaote Municipality, Inner Mongolia, with a planned processing capacity of two million tonnes per annum. The heat content of low-rank coal, mainly brown coal, will be increased through low-rank coal upgrading technology (On average, heat content of upgraded coal increases from 3,000 kcal/kg to 5,000 kcal/kg). In light of current energy consumption patterns in China, the development of Clean Coal Technology (CCT) will better handle environmental problems and is compliant with national development strategies. CCT technology is key to the country's energy plans and potential for future business growth in China for low-rank coal upgrading technology is tremendous.

---

See also:

Here Come's The Sun? SOLARGIGA Nearly Back To Black On Sales Surge

YUEYUN Expands South China Footprint

DETEAM Swings To H1 Profit