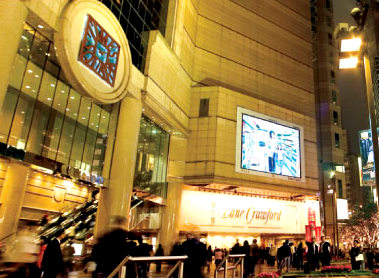 Wharf's Times Square in Hong Kong.
Photo: WharfDeutsche: Top property picks SHKP, WHARF, HANG LUNG

Deutsche Bank's top picks among Hong Kong-listed real estate developers are SHKP (HK: 86), Wharf (HK: 4) and Hang Lung (HK: 101) due to their bigger exposure to Mainland China.

"We also like Cheung Kong (HK: 1) as a cheap proxy to buy into Hutchison (HK: 13), with recent asset sales effectively realizing its NAV," Deutsche said.

The German research house said share prices of Hong Kong property names have softened following the talks of QE tapering, with landlords/developers now trading at about 43%/45% discount to NAV, respectively (historical average at 38%/22%).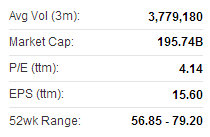 Wharf recently 64.60 hkd"However, we believe there could be downside to NAVs by taking into account the effect of cap rate decompression, meaning that valuations might not be as cheap as they currently appear.

"There is a strong historical correlation between Hong Kong cap rates and US 10-year Treasury bond yields."

Relatively speaking, valuations for developers are more attractive, trading at an adjusted NAV discount of 42% versus their historical average of 22%.

"While we are increasingly concerned about the outlook for the Hong Kong property market, and expect a sizeable correction in property prices ahead, we still like names with good exposure to China," Deutsche added.


---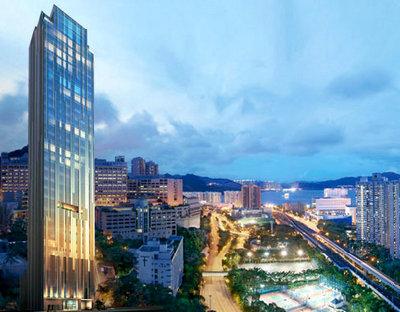 Bocom is upbeat on Henderson Land. Photo: HendersonBocom has 'Market Perform' call on HK PROPERTY

Bocom International has a "Market Perform" recommendation on Hong Kong-listed real estate plays.

"The market is generally concerned the speed-up in new launches will drag down overall property prices.

We disagree, and we believe the market might have over-estimated the upcoming supply," Bocom said.

Despite the slow sales pace YTD, total potential supply has only climbed to 72,000 units as of September 2013, partly due to the slow land sales from the government.

"We estimate the new launch volume at 15,000-18,000 p.a. in the next two years, rebounding from an average of only 12,000 units in the past five years, though still absorbable as compared with the 1.1 million unit housing stock (or 372,000 units trading stock), in our estimate," Bocom said.

In addition, major public housing supply (18,000-20,000 units p.a.) will only kick in by FY16-FY17 (March year-end), so the research house expects a mild housing shortage in the next two years.

"Therefore, we maintain our view that property prices will hold up at current levels.

"Barring the case of a change in inflationary expectations or a sharp interest rate hike, we believe developers will not necessarily dump their inventory and we expect them to maintain their sales strategy."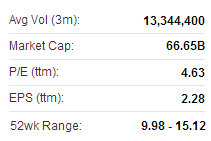 NWD recently 10.56 hkdBocom added that is believes buyers will welcome such a strategy, as seen by the keen take-up at The Cullinan, The Austin and Long Beach property projects.

"We believe the government will become more proactive in rebuilding its land reserve, and we expect a speed-up in farmland conversion and resumption in the next 12 months.

"Developers such as Henderson Land (HK: 12) and New World Development (HK: 17) should benefit in this regard, in our view."


---

See also:

CHINA NEW TOWN Q3 Revenue Surge