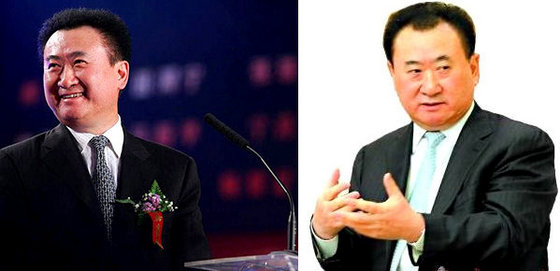 Dalian Wanda Chairman Mr. Wang Jianlin is China's richest person. Photos: 6325, xkhouse


MR. WANG JIANLIN, China's richest person with a net worth of over 14 billion usd, shelled out 28 million usd for a Picasso this month – three times the estimated value.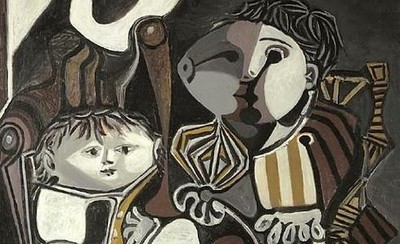 PRC multi-billionaire Mr. Wang Jianlin recently paid 28 million usd for this Picasso painting. Photo: sdpnoticiasMr. Wang, chairman of Dalian Wanda Group, China's top property developer, raised a lot of eyebrows with his hefty art pickup at the Christie's auction in New York last week.

The property tycoon has also added UK yacht maker Sunseeker and US cinema chain AMC to his treasure chest.

And this summer, he pumped 500 million yuan into a PRC professional football team.

With many countries still struggling to get their economies back on track and China's juggernaut GDP numbers edging downward year-by-year, market watchers suggested that Mr. Wang's wealth and status had put him out of touch with economic reality, as evidenced by his Picasso purchase.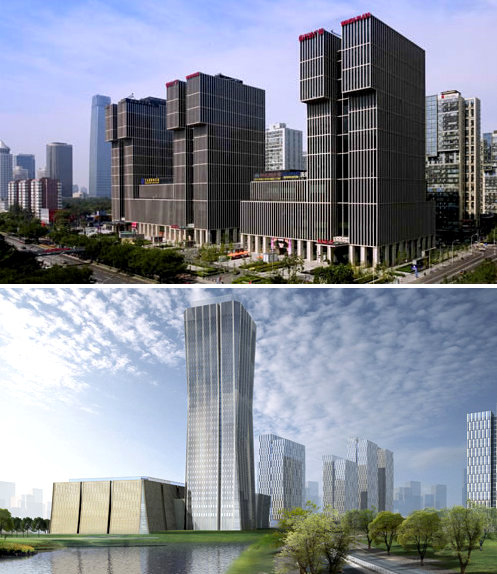 Beijing CBD Wanda Plaza (top) and Wuhan Donghu Wanda Grand Hotel (bottom) both assets of Dalian Wanda. Photos: Company

We'll leave an assessment of Mr. Wang's art auction negotiation skills to the experts.

Here we are more interested in taking a look behind the man, and finding out how he became king of the hill in China.

Born in Szechuan Province in 1954, Mr. Wang is the oldest of five brothers.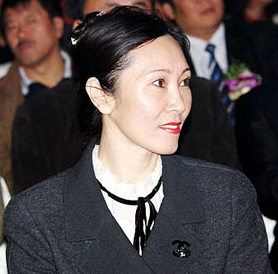 Billionaire's Better Half: Mr. Wang Jianlin's wife, Ms. Lin Ning. Photo: chinaceotSibling rivalry effectively vanished from the Chinese landscape in 1980 with the implementation of the one-child policy.

But Mr. Wang's crowded household certainly played an formative role in nurturing a boy who would one day be the country's wealthiest.

He is also known to be a very astute businessman who doesn't like to beat around the bush.

"Dalian Wanda's business model is to buy fast, work hard, and finish soon," he once said in a local media interview.

This surely helps fuel the necessary cashflow for his high-profile global shopping spree.

The competitive home environment influenced the 16-year-old's decision to join the People's Liberation Army, where he served from 1970-1986 in the heat of the Cold War.

The structured, disciplined, no-nonsense world of the PLA – especially in the 1970s when the Cultural Revolution was raging in the PRC – has a way of toughening up a young man.

This likely made the later-life multi-billionaire a business only baron with little patience for sitting around and waiting for opportunity to come knocking.



Mr. Wang Jianlin's firm acquired UK yacht maker Sunseeker earlier this year for 1.6 billion usd. Photo: Sunseeker"Other businesses in our sector often sit four or five years on new projects but we prefer to get in and sometimes out in two years.

"This is our competitive advantage and the reason we have such good cash turnover," Mr. Wang said.

Due to his long stint in the army, Mr. Wang graduated from Northeast China's Liaoning University at the advanced age of 32.

However, it may have been because of – rather than in spite of – his mature years that he was able to get a respectable first job right out of college.

In 1986, Mr. Wang served as an administrator with Dalian City's Xigang District and just three years later was promoted to general manager of Xigang Residential Development Company.

By 1992, he landed at his final career destination – or at least in the vicinity – as general manager at Dalian Wanda Group, and became CEO the following year.

Currently married with two sons and a daughter, Mr. Wang is not content to be just China's richest person, but is also the chairman of the PRC's largest commercial property firm.

His real estate development firm earlier this year bought out US-based AMC Entertainment Holdings for 2.6 billion usd, making Mr. Wang overnight the head of the planet's top operator of cinemas.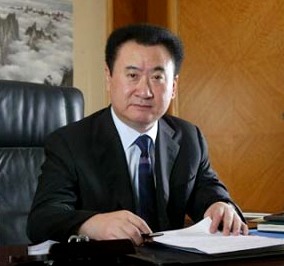 "Dalian Wanda's business model is to buy fast, work hard, and finish soon," said Chairman Mr. Wang Jianlin. Photo: rollsohuAs the son of a veteran of the Long March, and a 16-year veteran himself of the country's armed forces, he has always been fiercely patriotic, having joined the Communist Party of China in 1976 at the age of 22.

Despite being in a position to live in the lap of luxury, Mr. Wang has never been accused of taking the leisurely route in life and stays extraordinarily busy in both business and politics.

He served as deputy to the National Congress and currently is vice chairman of the All-China Federation of Industry and Commerce, and has also had stints as a member of the Chinese People's Political Consultative Conference since 2008.

To stay on top of his profession and keep a finger on the pulse of industry trends, he is currently also a member of the China Enterprise Directors Association, China Entrepreneur Association, China General Chamber of Commerce and of course is a member of the China Real Estate Association.

His Dalian Wanda Group currently oversees over nine million square meters of investment properties including nearly 50 Wanda Plazas, 26 luxury hotels, 40 cinemas in China alone and 45 karaoke complexes across the country.

With a heavy focus on commercial properties, hotels and a whole range of entertainment and leisure facilities like KTVs, shopping centers and theaters, Mr. Wang's real estate empire is very city-oriented.

"Wanda's growth is closely linked to China's historic urbanization, which is still ongoing and shows no signs of tapering off," a company executive said in a local media interview.

Two months ago, Mr. Wang made cameras roll when he announced plans to participate in construction of the biggest studio pavilion in the world – Oriental Movie Metropolis – in the coastal city of Qingdao, with Wanda investing some 500 million yuan.

China's somewhat unique commercial property ownership structure was also a big help for Mr. Wang's cause.

"Globally, around 95% of shopping complexes are run by REITS. But in China that isn't the case," he said in an interview.

China's richest man apparently also has a humble streak, once telling an interviewer: "Don't worship me."

Renowned as well as a lover of folk music, Mr Wang has been known to sing Tibetan and Mongolian selections at his firm's annual gatherings.

We can be sure he isn't singing the blues, as the head of the world's largest movie theater chain is enjoying a life that not even Hollywood could script.


---

See also:

TONG JINQUAN: PRC Property Baron Bought S$200 M Of Viva Industrial


For more on Mr. Wang Jianlin, see:

http://finance.qq.com/zt2011/bizlife35/shilu1.htm

http://finance.ifeng.com/lifeofwealth/wealthimpression/detail_2013_11/07/31054587_0.shtml