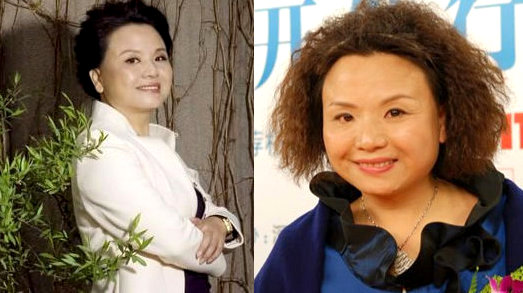 Billionaire He Qiaonv, whose Chinese name 巧女 means "Lucky Lady," began sculpting a name for herself in China's landscaping sector over 20 years ago.   Photos: maigoo, ecdn

MS. HE QIAONV, whose Chinese name 巧女 means "Lucky Lady," is definitely living up to her namesake.

The chairperson of the RMB21-billion company, Beijing Orient Landscape (SZA: 002310), has amassed a net worth of two billion usd and is sculpting an even richer lifestyle for herself – one manicured property at a time.

Born in 1966 in the industrious Chinese maritime province of Zhejiang, Ms. He currently holds a 54% stake in the Shenzhen-listed firm she chairs -- one of China's leading landscape and interior design plays.

A quick look at her academic and professional background offers a telling glimpse into the trajectory that her career – and fortunes – would take.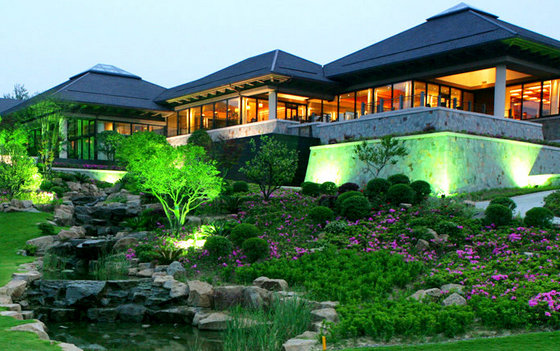 "Everyone I talked to loved plants, flowers and shrubbery. But there was definitely a lack of greenery in people's living and working spaces," said Beijing Orient Landscape Chairperson Ms. He Qiaonv.      Photo: Company

Love of Nature, Woman's Touch

Born in a mountain village, the Zhejiang native headed off to the big city to eventually earn a bachelor's degree from Beijing Forestry University in 1988.

It wasn't at all commonplace for forestry departments to be the domain of female university students.

But the young Ms. He always had an independent streak that defied the traditionally shy stereotype of the PRC coed at the time.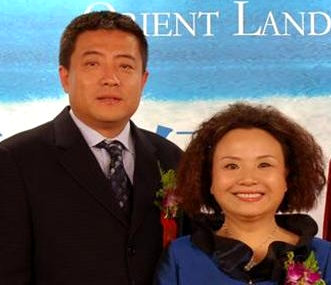 Ms. He Qiaonv owns nearly 54% of Beijing Orient Landscape while husband Mr. Tang Kai (left) the company's vice chairman, holds 11%.    Photo: 2500sz"I have never been overly afraid of occasional failure and have taken quite a few spills along the way," she said in a local media interview after being asked how she was able to become a US-dollar billionaire.

Shortly after founding her first landscaping firm in 1992, she met with a succession of setbacks – including partners pulling out their money and reneging on promises.

"I will never forget those hard times as all my worst fears and trepidations as a newcomer to the world of business were cascading upon me all at once.

"During crises like these, I realized that you only had yourself to blame – and only had yourself to rely on -- to pull you out of trouble," she said in a local media interview.

In the summer of the Global Financial Crisis, some of her ornate works featuring plants, bonsai trees and other flora were prominently featured at some of the venues for the 2008 Beijing Games – an honor that brought even more international attention to her firm's achievements.

Thanks to her knowledge of trees, flowers and all things flora after graduating university, she was able to make her first big payday two years later with a little help from her father.

In 1990, she helped the elder Mr. He – a successful merchant who bought and sold flora and seedlings for a profit -- to market miniature landscaping products to offshore enterprises during an industry trade show.

Thanks to her charming sales appeal, coupled with her knowledge of the forest and everything that grew within along with excellent English skills, she was able to land enough orders at the show for her father to convince her that this was the way forward for her career.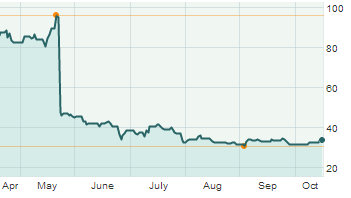 Beijing Orient Landscape's recent A-share performance. Source: MarketWatchAnd given her "woman's touch" in the aesthetic realm, she was able to use this to her advantage on the interior design front – a major component of Beijing Orient Landscape's business.

"Everyone I talked to loved plants, flowers and shrubbery. But there was definitely a lack of greenery in people's living and working spaces at the time.

"So I often wondered, why don't designers and landscapers fill up some of the empty spaces with what people want to see and smell," she said.

Moving beyond merely selling to foreigners frequenting trade shows in China, Ms. He quickly progressed to marketing her bonsai trees, house plant arrangements and overall landscape plans to five-star hotels in a fast-growing Chinese domestic market as well as launching into large-scale property landscaping plans for both private and local government clientele.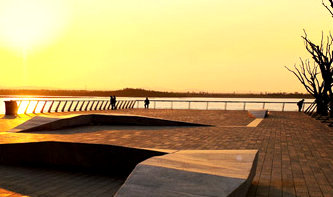 Beijing Orient strives to harmonize properties with their natural surroundings.     Photo: CompanyAfter Ms. He founded the precursor to Beijing Orient Landscape in 1992, long-term government contracts have grown to become the bread-and-butter of the A-share firm's revenue, and a major draw for investors.

In 2000, Ms. He transformed the original Orient Landscape Service Center into the market-leading Beijing Orient Landscape Group which specializes in landscape design, landscaping projects, landscape maintenance, sales of related construction materials and equipment, investment and asset management.

Today, together with her husband Mr. Tang Kai, she owns a 65.11 percent stake in the company.

Ms. He's firm recently signed a three-year, 495 million usd construction contract with the Xiangyang City government in Hubei Province -- the most lucrative of its kind in the firm's history.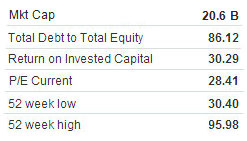 Beijing Orient recently 33.39 yuanSince entering the field some two decades ago, Ms. He has seen her country leapfrog countless countries in the GDP global pecking order to now sit at the world's No.2 economy position.

And with that continued growth – coupled with ongoing stagnation on the export front – comes a relentless campaign to further tap into China's 1.3 billion-strong domestic consumption market.

With this trend in mind, along with the historic shift of the world's most populous nation from the countryside to the city, Ms. He – a wife and mother of one -- can only expect an even more prosperous landscape ahead for her company.



---

See also:

DIANA CHEN: Steel Billionaire In Legal Tussle


For more on Ms. He Qiaonv, see:

http://baike.baidu.com/view/3569234.htm#1

http://www.baike.com/wiki/%E4%BD%95%E5%B7%A7%E5%A5%B3

http://forex.cnfol.com/110415/134,2046,9690843,00.shtml