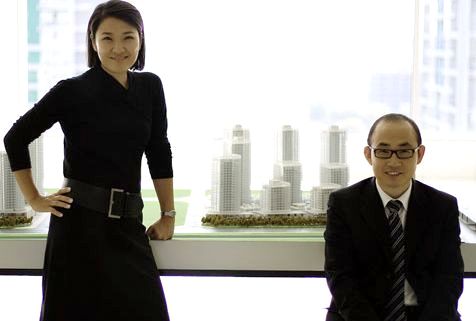 Ms. Zhang Xin (left) and husband Pan Shiyi are atop China's commercial property sector as co-founders of SOHO China.
Photo: bvicr

ZHANG XIN and her husband have been called "China's most visible and flamboyant property tycoons" by The Times of London.

The 47-year-old is CEO of China's biggest commercial developer and a self-made real estate mogul with a net worth of nearly four billion usd. But how did she go from laborer to baron?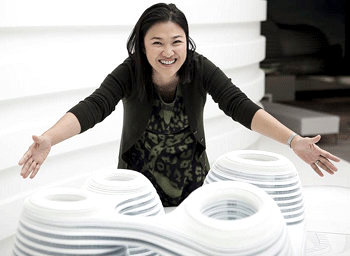 SOHO China CEO Ms. Zhang Xin is big on both style and substance. Photo: mingtiandiThe crystal ball was not looking particularly clear when Ms. Zhang – now the CEO and co-founder of SOHO China Ltd (HK: 410) -- was born in Beijing in 1965.

Nor was it looking especially bright, as she was raised by a financially-struggling single mom after her parents – Burmese Chinese returnees – were separated in the tragedy that was the Cultural Revolution.

But the fact that her parents had a history of entrepreneurship --- a bakery business in Burma, to be exact – might have tipped off any fortune teller looking into the young Ms. Zhang's early history as to the direction her life would eventually take.

Also, Ms. Zhang's interest in, and mastery of, English in her youth was also clearly informed by her parents who, before their separation during the social upheaval crippling China in the 1960s, served as translators in Beijing's Bureau of Foreign Languages.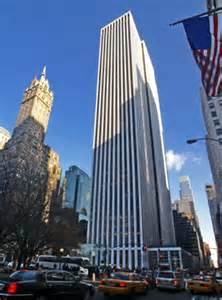 Zhang Xin recently bought a major stake in New York's GM Building. Photo: cityreviewSo it turns out that the stage was set early for Ms. Zhang to be one of China's richest women and perhaps the country's best-known, self-made US dollar billionaire.

Recently, Ms. Zhang bought a major stake in the most costly commercial property in the US – New York's General Motors Building, which was once owned by another flamboyant property mogul, American Donald Trump.

She negotiated for a two-fifths stake in the iconic skyscraper which is worth an estimated 3.4 billion usd.

The GM Building was formerly owned by a group of Middle Eastern investors and a US investment group which purchased it five years ago for 2.8 billion usd, which was at the time the loftiest price ever shelled out for a single office building.

It's a bold move for SOHO China's CEO as her net worth is currently 3.6 billion usd and the Big Apple pickup cost her some 1.4 billion, or over 40% of her entire fortune.

But Ms. Zhang is all about being bold and her commercial property firm has gained a nationwide reputation for having some of the most innovative and avant-garde designs.

And her having grown up in the conformity and constraints of the Cultural Revolution only to truly break out on her own and spread her wings later in life is clearly evident in a reply she gave during a PRC media interview.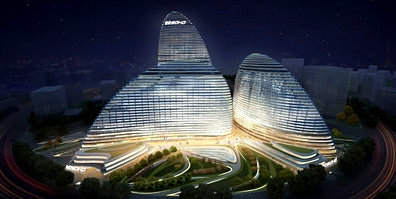 SOHO Peaks has become one of the firm's highest profile commercial properties in Beijing.
Photo: SOHO ChinaWhen asked to explain the inspiration for her architectural styles, she replied: "Thanks to rising national prosperity, I think this generation of Chinese has the luxury of appreciating color and style a lot more and considers it almost a mission to express their style and even individuality.

"In the past, a lot of expressionism was based on political expediency and influence, but today's growing economic potential allows more latitude for individual style and will."

Ms. Zhang's pot of gold is some seven times more than that of Queen Elizabeth II, and she and her spouse currently command 56 million square feet of commercial floorspace in Beijing and Shanghai.

It's no coincidence that Forbes magazine included her among its 'World's Top 10 Self-made Women Billionaires" list, often considered the who's-who among tycoon tallies.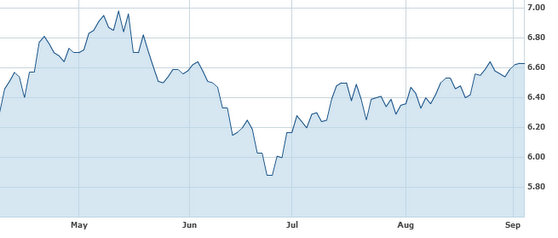 SOHO China's recent Hong Kong share performance.
Source: Yahoo Finance

Ms. Zhang's life so far has been all about taking risks and seizing opportunities.

And her rags-to-riches story is one for the ages.

As a teenager, she moved to Hong Kong to toil away in a garment factory, telling her mother it was the best way to save money to pursue her dream of studying abroad.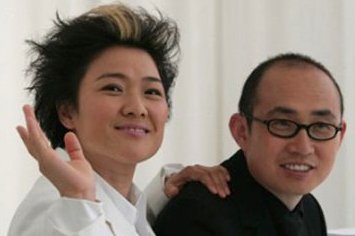 Zhang Xin and husband Pan Shiyi, co-founders of SOHO China, have been called 'China's most visible and flamboyant property tycoons' by The Times of London. Photo: mingtiandiBy the age of 19, she had enough for a flight to the UK where she eventually won a spot at Cambridge University.

Not one to rest on her laurels, after her studies in England she jetted off to New York for a job with investment bank Goldman Sachs after first trying her hand for a short time with Barings in Hong Kong.

From a sweat factory in Hong Kong, to Cambridge University, to landing a job on Wall Street – it's enough to make one's head spin.

But she wasn't done spinning her success, not by a long shot.

Billionaires don't often become billionaires working for "The Man," but almost always strike out on their own, and that she did.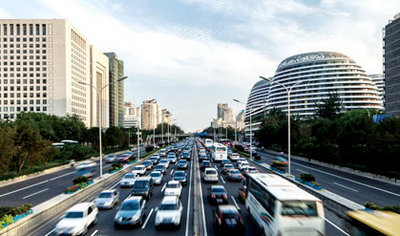 SOHO Galaxy, the round-topped buildings on the right, possess an otherworldly charm in Beijing.
Photo: SOHO ChinaNevertheless, she decided she wanted to enter the next, incredibly lucrative phase of her life with a man, so she married Pan Shiyi in 1995 and promptly opened a commercial property firm with him in her hometown of Beijing.

Within a decade, the two were running China's largest office real estate developer whose profits had soared to 3.4 billion yuan last year – double the 2011 level.

She said she and her husband have had a very clear delegation of responsibilities in running the company they co-founded.

And coming from a humble background, Ms. Zhang – despite being one of China's most recognizable billionaires today – still has a somewhat modest assessment of her own contributions to SOHO China's spectacular success.

"Since the beginning, Pan Shiyi and I have worked in different capacities at SOHO China. I handle all communications with overseas investors and my husband pretty much handles the rest.

"I think that because I won the Venice award, I get a bit too much credit because I handled most of the work behind the project as it is based overseas," she said in a Chinese media interview in 2003.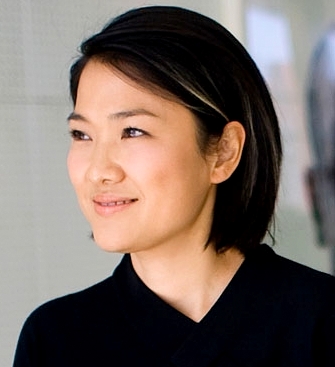 "I've been in real estate for 16 years in China, but I still feel that every day, anything is possible," said SOHO China CEO Ms. Zhang.
Source: menwwwThat success continues on, as SOHO China's core earnings surged 130.5% year-on-year in the first half of 2013 to 537 million yuan.,

In 2005, ten years after getting married, she and her husband joined the Bahai faith, which focuses on community and charity in its teachings and, later, helped inform Ms. Zhang's extensive involvement in philanthropic work.

Ms. Zhang's tenure at Goldman Sachs on Wall Street must have rubbed off on her as she seems to have an affinity for what many still refer to as the world's financial capital.

In fact, the name SOHO itself describes two trendy neighborhoods in both New York and London.

She and her husband own a swanky flat within view of New York's Central Park and in 2011 the two also added to their trophy properties a 600 million usd, 49% stake in Park Avenue Plaza – another high-profile commercial tower in Manhattan.

Despite achieving stunning success and stockpiling endless riches, Ms. Zhang has not forgotten how she got to where she is now and still values the lessons of a hard day's work.


| | |
| --- | --- |
| Stock price | HK$6.63 |
| 52-week range | HK$4.65 -7.10 |
| PE (ttm) | 2.6X |
| Market cap | HK$32.04 b |
| Ave vol (3m) | 6,299,120 |
That doesn't necessarily translate into good news for her teenage son as she had him seek out humble burger-flipping jobs at McDonald's and KFC to earn his own spending money.

Ms. Zhang still wakes up every morning eager to achieve even greater success, she recently said in a US television interview.

"I've been in real estate for 16 years in China, but I still feel that every day, anything is possible," she said.


Zhang Xin has won many prestigious international awards as a patron of visionary architecture in China and as an innovative entrepreneur. She won BusinessWeek´s Stars of Asia Award 2004, and was awarded a Special Prize at the 8th la Biennale di Venezia for Commune by the Great Wall, a private collection of architecture featuring the works of twelve Asian architects. Commune by the Great Wall is now a boutique hotel. She also received the 2004 Montblanc Arts Patronage Award. In 2007, she was selected as one of the "Ten Women to Watch in Asia" by the Wall Street Journal. In 2008, she was listed among Forbes Magazine's "World's Most Powerful Women." In 2009, Zhang Xin was included among Forbes' "Top Ten Billionaire Women We Admire" and Financial Times' "Top 50 Women in World Business." In March 2010, she was named among "China Top 10 Career Women Role Models in 2009" by the All-China Women's Federation, China Sun Media Group, Sina.com and Hunan TV. In 2011, Zhang Xin was named among the "The International Power 50" of the "Most Powerful Women" by Fortune Magazine, and was again recognized as one of "World's Most Powerful Women" by Forbes. Zhang Xin is a member and Young Global Leader of World Economic Forum, Davos, a member of Asia Business Council and a Board Member of the Council on Foreign Relations. She served as a Trustee to the China Institute in America from 2005 to 2010, and was recognized by the China Institute with the Blue Cloud Award in 2010.
---

More on Zhang Xin and SOHO China:

CHINA PROPERTY On HK Fundraising Frenzy

http://house.scol.com.cn/html/2003/01/005001007_481586.shtml

http://www.56.com/redian/MTY1ODI3Nw/

http://blog.sina.com.cn/s/blog_4679dbbf010001xl.html