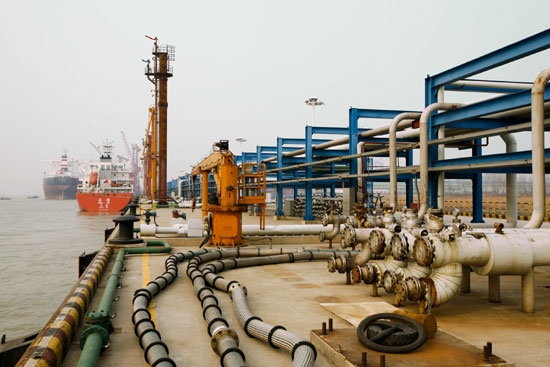 Hengyang has found an angel investor in Macquarie Everbright Greater China Infrastructure Fund to fund its capital-intensive expansion plan.

MACQUARIE EVERBRIGHT Greater China Infrastructure Fund unit MEGCIF Investments 5 (MEGCIF5) is injecting Rmb 271.25 million (S$54.25 million) into Catalist-listed Hengyang Petrochemical Logistics (Hengyang).

The investment will involve a restructuring with MEGCIF5 owning 35% in Hengyang unit Hengyang Holding (HHPL), which owns the group's 5 petrochemical storage terminal projects along the Yangtze River.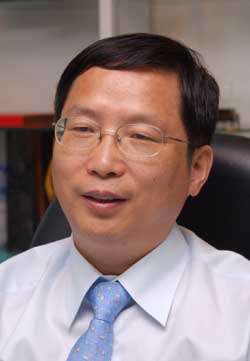 Executive chairman Gu Wenlong
NextInsight file photo
Hengyang transports and stores liquid petrochemical products such as phenol, fuel oil, acetic acid and ethylene for blue-chip customers, including BP, BASF, CNOOC, Shell and Sinopec. The group operates in the Yangtze River Delta and has operational facilities in Deqiao, Jiangyin.

In a non-rated research note on 20 June, UOB Kayhian investment analyst Brandon Ng said that the transaction is a positive development, as it values Hengyang's stake in HHPL at Rmb 504 million, or about S$100 million.

This is almost 50% higher than its market capitalization of S$67.1 million, based on a recent stock price of 33 cents.

The stock traded at about 62X last year's earnings of RMB5.4 million, and a discount to its Net Asset Value of 38 cents a share.

The Yangtze River is a major transportation route, with throughput that includes 60% of petrochemicals shipped in and out of China.
The investment monies of Rmb 271.25 million comprise of a 35% stake in HHPL valued at Rmb 244.31 million plus the advance by MEGCIF5 to HHPL of Rmb 26.94 million under a convertible loan agreement.
Hengyang will use the monies for business expansion along the Yangtze River and a corporate restructuring exercise, including buying back 40% in two operating subsidiaries in Wuhan and Chongqing.
Construction of its new petrochemical jetties and storage tanks with an aggregate storage capacity of about 240,000 cubic meters at three subsidiaries in Wuhan, Chongqing and Yueyang is expected to complete by 2015.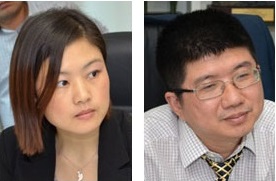 CFO Karen Ji (left) and non executive director Xie Yu. Photos by Sim KihTogether with the expansion of its existing facilities in Jingjiang (Jiangsu), it intends to ramp up storage capacity from 265,600 cubic meters currently to about 962,600 cubic meters in the next two years.

"We expect margin improvement when all construction phases are completed," said executive chairman Gu Wenlong at a recent investor briefing.

The cash injection by MEGCIF5 will enable Hengyang to speed up the construction and commissioning of its storage facilities to drive revenue and boost net profit, according to the UOB Kayhian analyst.

MEGCIF5 is an investment vehicle of an infrastructure fund managed by Australian banking group, Macquarie, and Greater China banking group, China Everbright.

The infrastructure fund specializes in foreign investments of traditional infrastructure in Greater China such as toll roads, airports, water treatment facilities, ports, wastewater, renewable energy and railways in China, Hong Kong and Taiwan and has a total committed capital of about US$870 million.



Hengyang's management addressed investors' queries on Macquarie Everbright's investment at a recent briefing. Photo by El Lee

Related story: HENGYANG PETROCHEM: Photo Essay Of Petrochem Logistics Facilities In China