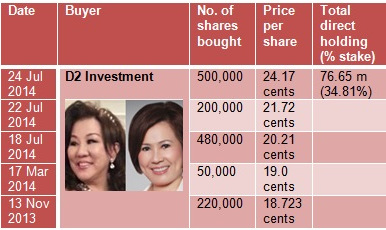 D2 Investment is a jointly-held vehicle of co-chairwomen Dora Hoan (left) and Doreen Tan.A string of insider buying of shares of Best World International has raised investor expectations of an imminent turnaround in the company's business after several years of lacklustre performance.

D2 Investment -- a 50-50 vehicle of Best World co-chairwomen Doreen Tan and Dora Hoan -- bought 1.18 million shares this month (see table for details).

D2 Investment's buying activity started in Nov last year and it happened next in March this year. On these two occasions, its haul totalled 270,000 shares.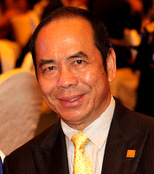 Billionaire Sam Goi. And earlier this month, Best World chief operating officer Huang Ban Chin bought 100,000 shares. It's not a lot but Mr Huang has not bought shares for a long time -- since March 2007, to be precise.

Adding a dash of excitement, popiah king Sam Goi has emerged as one of the Top 20 shareholders, as disclosed in the May release of the 2013 annual report of the company which is a direct seller of premium skincare, wellness products, etc.

The tycoon was ranked No.14 largest shareholder with 2.536 million shares. (See: Sam Goi And Chinese Entrepreneur Take Stake In BEST WORLD).

The question is, what might catalyse Best World's turnaround?

Investors are looking to its acquisition of Zhejiang SolidGold, a manufacturer-wholesaler in China, early this year.

However, the business itself didn't turn in a massive profit in 2013 (RMB 2.3 million in net profit after tax in FY2013, net of expenses for fulfilling the conditions precedents of the acquisition exercise).

Its acquisition by Best World is significant for another reason -- it's a prerequisite for Best World to apply for a direct-selling licence in China.

Thus, the licence is the plum target and it would take between 24 months and 36 months to attain, as Best World has indicated.

If the licence is still at least two years away, what might be a near-term boost to Best World's bottomline? Organic growth?

Hard to say. We might get an idea in a matter of days when the 2Q results are released.

Then again, the spate of insider buying might have been inspired by a view of better prospects much further down the road, instead of the 2Q results as some investors think.


Meanwhile, read what two shareholders said recently at the online forum Valuebuddies.com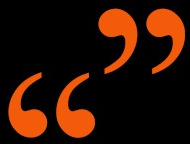 We can see that the shares they buy PER day has increased, 500,000 shares being the largest amount - of course, subjected to available seller as well. I think they paid $0.245 for a few lots out of the 500 - which is the highest so far!
Doreen and Dora can be considered veterans in this industry, and their corporate action instilled shareholder's confidence for the company's future. Are they likely to make a wrong bet in their own company? I highly doubt so! Don't forget they are having strong growth in their Philippines and China market. Facts and numbers don't lie. Looking forward to future quarters. Things could change very quickly with a direct sales license.
One concern is their commissions model, are they overpaying too much to achieve a certain level of sales? Some markets have been experiencing declining rates for few quarters. Can the management revive those markets, or choose to scale down and deploy resources to better performing markets?

- Kelvesy
Source:Valuebuddies.com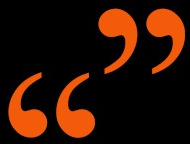 Distribution Costs (which I assume include commission) is not a problem.

The problem with BWI is its HIGH overhead fixed cost in the form of Administrative Expenses (AE) in relation to its revenue.

See Charts:

Gross Profit Margin (GPM = Revenue – Cost of Goods) has been pretty stable from 74% to 79% - this is not a problem

Distribution Costs as % of Revenue have been between 34.9% to 40.3% - and is trending down slightly of late – this is not a problem.

Administrative Expenses stayed around SGD 17 plus million – This Fixed Cost as a % of revenue has been staying HIGH (revenue staying low) – this has been the PROBLEM.

Revenue at about SGD 40 million plus is roughly at breakeven point.

To propel it to the next level of profitability, BWI just needs to grow its revenues - be able to obtain its direct selling license in China would certainly be crucial, I reckon.

-- Boon

Source: Valuebuddies.com