Latest happenings...

Trek 2000 shares up 20% on Mattel deal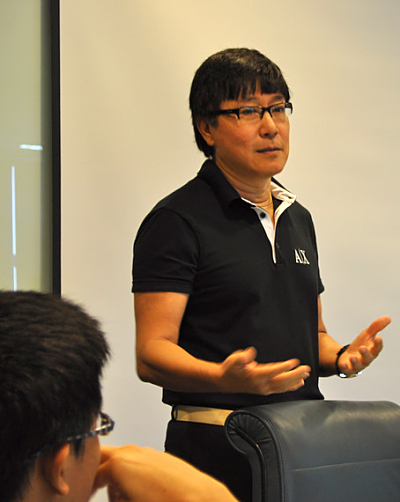 Trek 2000 CEO Henn Tan. NextInsight file photoTREK 2000 SHARES have gone up 20% to 24 cents in the two days after the company announced that it had secured a US$25 million deal with global leader in toy manufacturing, Mattel.

Trek signed an agreement on 21 July with Rely / Mattel China to supply Wi-Fi FluCard modules for children educational interactive devices.

Information on how the wi-fi capability is to be applied has not been revealed for commercial reasons.

Trek said delivery will start to take place in the second half of this year, and will have a positive financial impact on its FY2014 performance.
Trek posted revenue of US$14.9 million for 1Q FY2014 and US$73.9 million for FY2013.

It is an industry leader, innovator, original inventor and patent owner of the ThumbDrive (i.e. USB flash drive) and FluCard.

The company's core business is in the provision of technology solutions for mobile media, wireless, antipiracy, compression and encryption.

Related story: TREK 2000 Creates New Global Marketplace For News Videos


---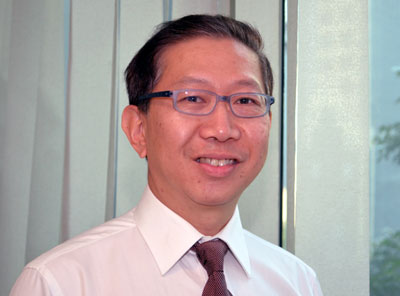 Swissco CEO Alex Yeo. NextInsight file photoSwissco shareholders approve acquisition of rig owner


Shareholders at Swissco Holdings' EGM on 22 July have approved its proposed acquisition of Scott and English Energy for S$285 million.

Approval from SGX-ST was granted on 27 June.

"The business of Scott and English Energy complements Swissco. Together we can now capture more opportunities in the offshore oil and gas industry across various geographical regions," said Swissco CEO Alex Yeo.

Swissco owns and operates a young fleet of offshore support vessels, tugs, barges and OPL (Out-Port-Limit) boats while Scott and English Energy owns and leases mobile offshore drilling units and service rigs to support major oil and gas corporations.

Swissco's fleet is deployed in Indonesia, Malaysia, Vietnam and the Middle East while Scott and English Energy's fleet is currently on long-term bareboat charters mainly in Latin America.

The acquisition is considered a very substantial acquisition under the rules of the SGX Listing Manual.

At the EGM, independent shareholders waived their rights to receive a general offer for Swissco shares not already owned by the vendors (Kim Seng Holdings, Double Dragon Energy and the parties acting in concert with them).
Also, Scott and English Energy CEO Chua Wei Teck was appointed as an Executive Director of Swissco.
The management expects the acquisition to significantly increase Swissco's market capitalization, leading to more extensive analyst coverage and an overall increase in investor interest and trading liquidity.

With effect from 30 July, every two Swissco shares will be consolidated into one share. Trading in the consolidated Swissco shares will commence on 24 July.

The purchase consideration for the acquisition is to be satisfied by the issue of 452,380,952 consolidated Swissco shares at 63 cents per share.

Scott and English Energy has been independently valued to be worth about S$289 million.

Recent story: SWISSCO's Market Cap To Double? CHINA YUANBANG's Revenue To Hit A High?