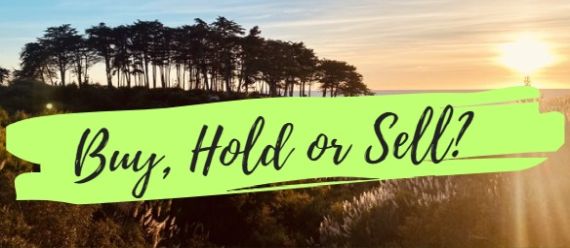 UOB KAYHIAN

UOB KAYHIAN

UMS Holdings (UMSH SP)

Well-positioned For Semiconductor Industry Recovery And New Customer Boost

UMS's key customer AMAT has recently raised earnings guidance significantly for the coming quarter due to improving demand for chips. Together with its new customer, which is actively seeking new production capacity in Malaysia based on our channel check, UMS is in a good position to benefit from the semiconductor industry recovery. We raise our 2024 earnings by 17% and target price by 26% to S$1.56. Maintain BUY.

Aviation – China

Airlines: Aug 23 Operation Data

Aug 23 pax loads of the three Chinese airlines were at 92-93% of their pre-pandemic levels, having retraced slightly from Jul 23's 93-95% and behind our projected 97-98%. Pax load factors were still 5.1-8.4ppt below pre-pandemic levels, signalling an overcapacity situation, although August was already a seasonally strong month. This may put pressure on airfare levels and pax yields. Maintain UNDERWEIGHT as we believe the recovery is well expected and likely priced in. Top pick: Air China.

CGS CIMB

LIM & TAN

PTT Exploration & Production

Leveraging on tightening oil market

■ With tightening global crude oil market, we raise our Brent crude price forecast to US$84.5/bbl for 2023F from US$80.8/bbl previously.

■ Erawan gas production could be short of PTTEP's target at end-2023F but we think this could be offset by stronger production from Bongkot and Arthit.

We highlight the FAQ released by Yangzijiang Financial Holdings ($0.37, up 1 cent) on it's 1H23 results. As the highlights below are not extensive, we recommend investors to read the document in its entirety on SGX.

Q: Will you be providing more provisions to the loans made to real estate developers in China in the second half of 2023?

A:The Group has already made adequate provisions and does not anticipate further provisions in 2H2023 unless China's economy deteriorates significantly.

Q: Investors are hoping that the Company will pay dividends twice or four times a year. Will the Company consider paying more frequent dividends to generate more interest in its common shares?

A: At present, the Company's dividend distribution will continue to be on an annual basis. Given the Company's commitment to achieving earnings targets, 40% of its annual earnings are allocated for dividends. The Company considersitsshare buyback program as a more effective method of returning value to shareholders and will continue doing so when circumstances permit, including the amount of surplus cash available, the share price level, and prevailing market conditions.

Q: The Company did well in the first half of 2023 in terms of profitability. Can the Company give us some indicators if the second half can be as good as the first half or even better due to lower NPLs and better collections?

A: In the scenario of a Chinese economic rebound, the Group is expected to perform robustly in the second half of 2023. However, if China's economy persists in a downward trajectory or deteriorates further, it would be difficult to expect a better performance in the second half of 2023.

YZJFH's market cap stands at S$1.4bln and currently trades at 4.7x forward PE and 0.4x PB, with a dividend yield of 9.5%. Consensus target price stands at S$0.55, representing 48.6% upside to current share price.

OCBC

MAYBANK KIM ENG

ST Engineering Ltd (STE SP) - Continues on the recovery path

• Outperformed market with total returns of 21% year-to-date (YTD), based on 15 Sep 2023 prices

• Commercial aerospace well-positioned to capitalise on last leg of recovery with strategic hangar capacity expansion

• Underlying operations strong in both Commercial Aerospace and Defence & Public Security; Urban Solutions & Satellite Communications (Satcom) still weak but outlook improving

Outperformed market since the start of the year –

STE has delivered total returns of 21% YTD, outperforming the broader Straits Times Index by 16% over the same period based on 15 Sep 2023 prices. Following healthy 1H23 operational trends, we are encouraged by management's efforts to mitigate risk factors, including i) cost rationalisation on underperforming assets, ii) capital recycling to manage gearing levels, and iii) driving operational leverage and margin improvement in core businesses. Having surpassed pre-pandemic revenue levels in 1H23, commercial aerospace is well-positioned to capitalise on the last leg of recovery, with its strategic hangar capacity expansion supporting higher MRO demand from the resumption of China's outbound tourism in full.

Continues to secure new contracts – In 2Q23, the group secured new contracts of about SGD4.7b, bringing the total order book to SGD27.7b. Of this order book figure, about SGD4.4b is expected to be delivered in the remaining months of 2023. The group declared a second interim dividend of SGD0.04/share, in line with our full year expectations of SGD0.16/share for FY23. We finetune our estimates and our fair value estimate rises slightly from SGD4.20 to SGD4.45.

Genting Plantations (GENP MK)

R&D effort promises a better future

A tactical upgrade to BUY (from HOLD)

We upgrade GENP to BUY (from HOLD) as recent share price weakness represents a buying opportunity with 17% total return upside to our TP of MYR6.08 on unchanged 19x FY23 PER, its -1SD of 8Y mean. Longer term, its R&D arm, which we visited recently is on the right track to provide a sustainable future with its enhanced seed yields and agro management solutions. GENP now trades at an (unadjusted) EV/ planted ha of just MYR42,000, making it attractively priced relative to other large caps.