• Fossil fuels are increasingly the bane of humanity, yet they will continue to fuel countless essential aspects of every day life, while renewables such as solar and wind make considerable headway in adoption.
•

As investors, we note the post-pandemic recovery of economic activity globally has lifted the use of fossil fuels. Does that present opportunities? Analysts think so. Read of one such Singapore-listed company that is expected to ride the upcycle.

• As

Thilan Wickramasinghe, Head of Research at Maybank Kim Eng, posted recently on LinkedIn: "With oil prices hitting $90/bbl, Singapore's offshore and marine sector is back in focus.

"While this is certainly worth discussing, it's important to also keep in mind the urgent need to decarbonize and transition to a greener future, especially considering the Net Zero targets of many ASEAN countries.

"We recently spoke with Ah Cheng LIM, the Executive Chairman and CEO of Dyna-Mac Holdings, an SGD400m market cap O&G engineering contractor listed on the SGX Mainboard. Mr Lim shared some fascinating insights on how his company is adapting to the current energy market while developing alternative energy solutions."




Excerpts from Maybank KE report
Analyst: Jarick Seet

Dyna-Mac (DMHL SP) 1H beat – riding the upcycle


Maintain BUY with a higher TP of SGD0.51

Dyna-mac reported strong 1H23 revenue growth of 47% YoY to SGD182.3m and NPAT growth of 319% to SGD10.2m, with gross margins expanding to 13.5% from 10.1%, beating our and the street's estimates, as it truly benefited from the upcycle.

Management is pursuing a JTC lease for a plot of land along Gul Road which will potentially expand capacity by 30-40%.


DYNA-MAC

Share price:
$0.41

Target:
$0.51
It is also exploring M&A opportunities and hopes to acquire similar industry businesses with recurring revenues.

We remain confident of Dyna-Mac's outlook and raise FY23/24E PATMI estimates by 12% and 8%, while we maintain BUY with a higher TP of SGD0.51, pegged to 20x FY24E P/E.


Stronger 2H23E – SGD542.7m order book
Gross margin also rose to 13.5% in 1H23 from 10.51% in 1H22 and we expect continue gains on better utilisation as well as improved pricing of contracts.

With utilisation now close to full, we believe this is a good sign for its financial performance in 2H23E. Traditionally, 2H has also always been stronger than 1H.


New land expected to expand capacity by 30-40%
Management is pursuing a JTC lease for a piece of land along Gul road for which it was granted a temporary occupation licence for the purpose of soil investigation.

This corresponds with the robust FPSO demand in the medium term. The new piece of land will provide additional fabrication capacity for current and future projects such as carbon capture and storage, and exotic piping for hydrogen/ammonia.

We expect yard capacity to grow by 30-40% by the end of 2023.


Seeking recurring revenue M&A – net cash SGD128.5m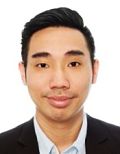 Jarick SeetAs Dyna-Mac's earnings are now almost entirely based on its order book, management is keen to diversify into more recurring revenue streams in similar industry segments and is exploring M&A opportunities on this front.

It has a net cash balance of SGD128.5m. We believe this direction will be positive for shareholders as it will add more certainty to earnings and cash flows, especially during downturns.

We also maintain a bullish long-term outlook for Dyna-Mac which we believe is a key beneficiary of this multiyear 2022-26E upcycle.


Full report here.