Company Profile
ISOTeam is an established player in Singapore's building maintenance and estate upgrading industry. It is an early adopter of eco-conscious methods with over 15 years of repairs and redecoration (R&R) and addition and alteration (A&A) experience. The company's public and private sector clients benefit from having access to its eco-expertise as well as mainstream capabilities to achieve cost-effective and ecoconscious R&R and A&A for their buildings and estates

Excerpts from RHB report (TOP SINGAPORE SMALL CAP COMPANIES -- 20 JEWELS 2023 EDITION)
Analyst: Alfie Yeo

 Earnings recovery on the cards as low margin projects are phasing out, with newer and more profitable projects kicking in.

 Positive outlook for growth as construction project orders remain firm.

 Earnings turnaround play – maintain BUY and TP: SGD0.12, 40% upside.

Highlights

Gross margin and profitability outlook to improve.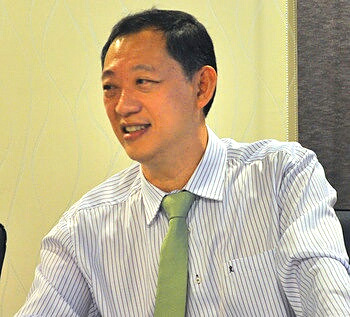 CEO Anthony KohWe expect to see overall profitability improving on the back of a better gross margin outlook.

FY20-22 saw gross margin collapsing to 0.5-7.8% vs 15-18% in pre-COVID-19 years (FY18-19).

Margin collapsed because of unexpected cost escalations due to resource shortages during the pandemic, notwithstanding the same projects being previously tendered with pricing locked-in at reasonable margins.

With little to no price adjustments for these projects, gross margin and overall profitability naturally took a hit in FY20-22.

These projects are now being flushed from ISOTeam's orderbook while new tenders are set to be priced reasonably.

Hence, we expect gross margin and profitability to normalise going forward from 8.5% in 1HFY23 and improving from FY22's 7.8% (+0.3ppts).


Orderbook firm, tender pricing and margins set to improve.

ISOTeam's orderbook is comparable to 1HFY20's, which has helped it book c.SGD100m of revenue each in FY21-22.

However, as tender pricing and margins are expected to trend higher, we expect its orderbook value to improve.

New tenders should be priced higher to reflect costing – facilitating a cost pass-through mechanism. Unfortunately, COVID-19 set off an unexpected price escalation in costs and, with project values held out at previously tendered levels, it resulted in a margin squeeze in FY20-21.

We observe that these projects are now being flushed out, with new orders bid under better profitability terms.

The players in ISOTeam's market have also consolidated, with several smaller companies exiting during the COVID19 pandemic. This should also support project tender pricing due to fewer bidders.

Company Report Card

1HFY23 core earnings on track for recovery.

ISOTeam reported core losses of SGD1.4m and a headline profit of SGD1m – below expectations due to lower margins and higher-than-expected costs – on SGD53m in 1HFY23 topline.

This revenue was in line (+19% YoY), driven by increased activities and recovery across all its topline segments.

The exception is the A&A business, which remained flat. Gross margin improved 8.5% (+1.4ppts) over 1HFY22 and sustained at the same level as 2H22 – helped by higher-margin projects.

Nonetheless, a core loss of SGD1.4m after adjusting for a subsidiary disposal and its minority interests showed a marked improvement over 1HFY22's SGD3.4m loss.


Recovery
"We believe the worst is over, given 1HFY23 (Jun) earnings are showing recovery signs.
Lower-margin projects taken on during the height of COVID-19 are now being flushed out."


Net gearing is 1.4x as of 1H23, where funds are used to execute projects. We estimate effective interest rates to be between 4-6%.

ISOTeam is going asset-light and is disposing its cranes – renting them from third parties on a project basis.

We believe that property, plant, and equipment costs are likely to reduce going forward, given its plans to be asset-light.

Operating cash flows generated fluctuate from year to year, depending on profitability and the ability to turn receivables into cash.

Hence, debt is required to fund projects from time to time.

Cash conversion cycle tends to be better in more profitable years, collecting receivables faster than payables and recognising inventory into projects and vice versa.

In the past five years, cash conversion cycle took an average 12 days before cash flow is realised.


ISOTeam has a policy to pay at least 20% earnings as dividends.

However, due to net losses, it has not paid any dividends since FY19. We expect dividends to be restored when it turns profitable in FY24F.


Partially owned and managed by co-founders.
Three ISOTeam cofounders are key executives who collectively own c.35% of the company in almost equal proportions. David Ng is executive chairman, Anthony Koh is executive director and CEO, while Danny Foo is executive director.

Unlike other small cap companies where the founder and major shareholders own between 50-80% of the company's shares, none of the three directors is the largest shareholder individually.

Japanese construction company Taisei Oncho owns 18% of ISOTeam and has one non-executive seat on the board.


Investment Case

Earnings turnaround play

.
ISOTeam

Share price:
8.7 c

Target:
12 c
Maintain BUY and SGD0.12 TP, 40% upside. We remain positive on ISOTeam, as we see it on a continuing turnaround path.

We also believe the worst is over, given 1HFY23 (Jun) earnings are showing recovery signs.

Lower-margin projects taken on during the height of COVID-19 are now being flushed out.

Hence, we expect the company to return to core profitability on better margins, with new project wins tendered at improved prices. Our TP is based on 9x FY24F earnings.


Continuing rise of raw material and labour costs would place pressure on margins.