• After Food Empire's sterling 1Q2023 results on instant coffee sales, another consumer food company, Delfi, a chocolate producer, has made investors happy too. 1Q2023 EBITDA surged 24.5% y-o-y to US$25.5 million.

• UOB KH and CGS-CIMB have now raised their target prices for the stock to $1.71 and $1.65, respectively.
Below are excerpts from UOB KH's report:

Excerpts from UOB KH report
Analysts: John Cheong & Heidi Mo

STOCK IMPACT
• Healthy balance sheet and positive operating cash flow. Having scaled down long-term borrowings since 2015, Delfi had zero long-term debt obligations as at end-22.


Delfi

Share price:
$1.26

Target:
$1.71
The group does however have short-term borrowings that are mainly used for financing the working capital to purchase cocoa beans.

Delfi's net cash position remains healthy at US$73.1m (+25.8% qoq), due to solid operating cash flow of US$25.4m achieved. We think Delfi's healthy balance sheet and positive operating cash flow provide the group with a large enough cash buffer to weather any tough conditions.

On top of this, management reported an inventory level of US$101.8m (+73.5% yoy) in 1Q23, signalling confidence in continued sales momentum moving forward.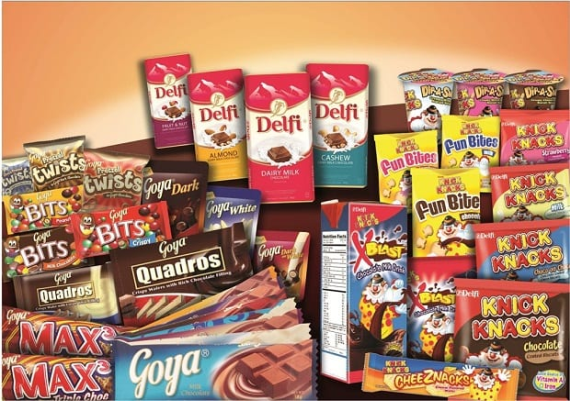 • Consistent dividend payout provides decent dividend yield of about 5% for 2023. Delfi has consistently maintained a dividend payout ratio of around 50% for many years, except for 2020 where its payout ratio rose to 84% due to its move to maintain its absolute dividend, amid a decline in EPS due to the impact of COVID-19.


At least 50%

"Given its strong net cash position, we expect payout ratio to be maintained at at least 50% in 2023-25."

-- UOBKH

Total dividend of 4.3 US cents/share for 2022 is 51.9% higher than that of 2021, increasing the payout ratio to 60%. Given its strong net cash position, we expect payout ratio to be maintained at at least 50% in 2023-25.

• Sustained healthy growth forecast as Indonesia's consumers emerge stronger from the pandemic. We expect Delfi's revenue from the Indonesia market to grow 10% in 2023- 25 as Indonesia's economy and consumers emerge stronger after the pandemic.

According to OECD Economic Outlook in Nov 22, Indonesia's GDP is expected to grow by approximately 5% in 2023 and strengthen slightly in 2024 as a result of favourable commodity prices and strong capital inflows.

Additionally, despite Indonesia being the largest chocolate confectionery market in ASEAN, the nation's annual chocolate consumption per capita of around 0.3kg has still lagged behind the likes of Malaysia (around 0.5kg), most European countries and the US (>5kg), suggesting untapped market potential.

EARNINGS REVISION/RISK
• None.



• Maintain BUY with a PE-based target price of S$1.71, based on 17x 2023F PE, pegged to its long-term mean.

SHARE PRICE CATALYST
• Higher revenue contribution from Indonesia.
• Premiumisation of product offerings.
• Full UOB KG report here
• CGS-CIMB report is here.