Nordic Group, a SGX-Mainboard listed company, was chosen to be among 200 public listed companies in the Forbes Asia 2022's "Best Under A Billion" list, which identified excellent companies with annual revenues under US$1 billion. (More on Nordic at the bottom of this page)




The payout ratio is 40%, as in recent years.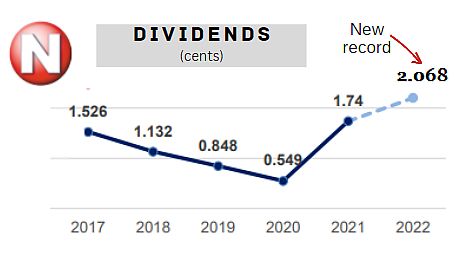 Nordic management held a Q&A session with investors last week, excerpts of which are presented below. One key takeaway: There are no near-term big risks faced by the company.

Instead it stands poised for a good year ahead given its record outstanding orderbook of S$233 million (as at end-2022) which is exposed to diverse industries.

Look out for the contribution of superior profit margins from Starburst which was acquired in early 2022.

Notably, it was non-dilutive as it was an all-cash $59.1 million purchase -- the biggest of Nordic's 5 M&A deals to date -- and so the deal didn't result in a greater number of Nordic shares on issue.
Nordic Group had record profit in 2022 and is set to pay out dividends post-AGM on April 24 that will add up to be a record (final dividend: 0.906 cents/share).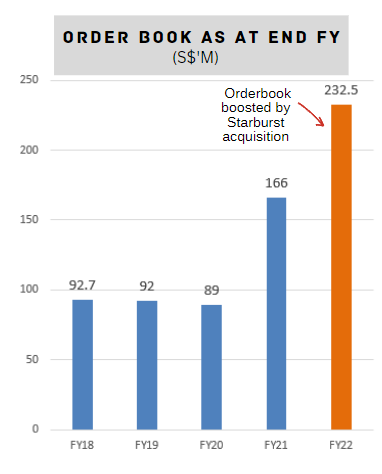 Q: The sharp increase in revenue in FY2022 was said to be because of acquisition of Starburst and Eratech and increase in project services from Malaysia.
Is the increase in project services from Malaysia mainly from the semiconductor industry? Is this business segment not affected at all by the current semiconductor industry downturn?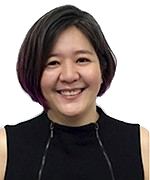 CFO Chia Meng Ru: The increase in Malaysia is from semicon industry, and the project contracts were awarded in 2021 and 2022 for the construction of new plants.

These projects will be finished in 2023 and 2024. After completion, we should have opportunities for maintenance jobs and maintenance of the systems that we built.


Q: How about the contributions from the rest of the other key business segments? Are they growing or declining?

CFO Chia Meng Ru: From the colorful charts, you can see that everybody is still contributing about the same percentage as per the previous year.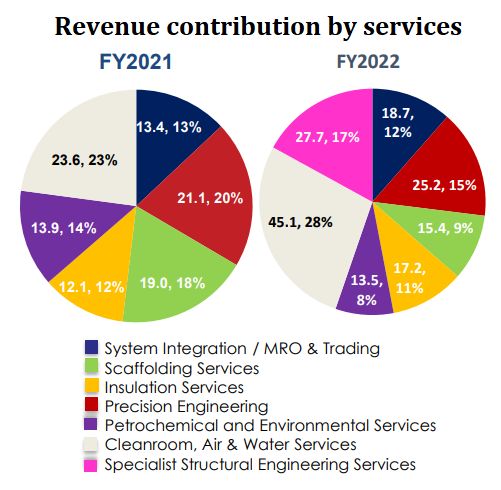 "Specialist Structural Engineering Services" refers to Starburst contracts.

Q: With the rapid rise in interest rates recently, would the company prioritize reducing its bank loans instead of making acquisitions so as to reduce its gearing and significant interest expense?
Stock price

46 c

52-week range

37.5 – 58 c

PE (ttm)

8.6

Market cap

S$184 m

Shares outstanding

400 m

Dividend
yield (ttm)

4.5%

1-year return

7%
CFO Chia Meng Ru: We have already reduced the net debt from $35.1 million to $16.2 million. We are planning to pay off more loans in 2023.

With our EBITDA at $32 million per year, we should be in net cash quite soon if we don't buy anything else.


Q: There are about $3.5 million of intangible assets as at end of FY2022. Will this be fully amortized by the next financial year?

CFO Chia Meng Ru: These intangible assets are related to the customer order backlog from the Starburst acquisition mainly. The remaining amount will be amortized over eight years, which is the length of the maintenance contracts.

Q: Given the weak semiconductor industry and dropping oil prices, do you foresee any drop in Nordic's 2023 revenue?

CFO Chia Meng Ru: Our 2023 revenue will mainly derive from fulfilling the contracts we have secured in our order book now at $232.5 million. OK, so the weaker semiconductor industry will not affect our 2023 revenue. And part of 2024 is also secured already.

Q: Given your orderbook, what is the risk that the contracts will not be executed?

Executive Chairman Chang Yeh Hong: The projects we have secured are all locked in projects and mostly projects for new plants.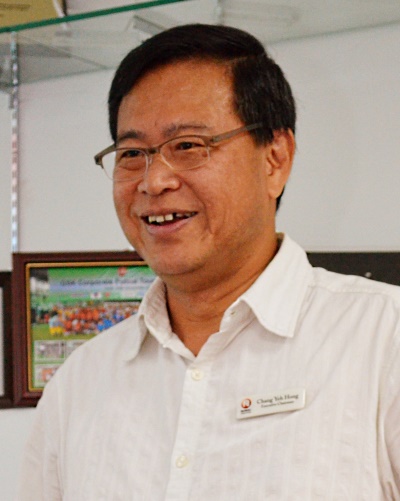 It's unlikely they will drop off. These are all big multinationals -- our customer base are mostly blue chips and oil companies and semiconductor players. So it's unlikely that they will fall short in funding the projects.
As for the maintenance segment, it is also safe in the sense that the plants have billions of dollars invested already. They need to be maintained.

Q: What about competitors?
Executive Chairman Chang Yeh Hong: There always will be competitors, right? What is more critical is how long have we been entrenched with the clients. Most of our maintenance contracts are more than 20 years. The track record is there and they continue with us if our price is right.

We just got a maintenance contract for about $12 million from an oil major and we have been with this client for more than 20 years for two services. This time, they decided to combine the services into 1 package -- scaffolding, insulation and painting services. In the past, we got scaffolding on its own and installation on its own.


Q: What are the greatest risks of your business?
Executive Chairman Chang Yeh Hong: The greatest risk now is not over the contracts that we have secured. Rather, it's inflationary pressures, particularly on labor and material. In services, the labor cost is critical to us, their dorm cost is critical to us because we have to house them.

We are very concerned about that but having said that, some of our businesses' margins are stable and unless inflationary pressures get out of hand I still think we will maintain our profitability provided we continue to get more contracts and it spreads the overhead costs.


The FY2022 Powerpoint deck is here.

Nordic provides system integration solutions, repair and overhaul (MRO), precision engineering, scaffolding and insulation services, petrochemical and environmental engineering services and cleanroom, air and water engineering services. And there is Starburst, which has capital projects and maintenance contracts for the design, fabrication, installation and maintenance of anti-ricochet ballistic protection systems used in shooting ranges and tactical training mock-ups for the security industry in Singapore and Middle East.