Company Overview
The Trendlines Group invests in innovations in agrifood and healthcare, leveraging the Group's experience, partnerships network, and resources to go from seed to market. The Group invents, incubates and invests in medtech and agrifood technology companies in Israel and Singapore and provides portfolio companies with support including technology development, business development, marketing, commercialization, investment and financial strategies. The Trendlines Group's shares are traded on the SGX and in the US as an American Depository Receipt on the OTCQX International.

Excerpts from Q&A with The Trendlines Group published on the SGX website.


What are some notable accomplishments from your existing portfolio companies that the Group has achieved to date?

• We have exited 10 portfolio companies to date, with an average return on investment of 9.7x per exit and a weighted average internal rate of return of 175%. In 2020 and 2021, we sold 2 companies in the orthopedics sector, our largest exits so far.

ApiFix Ltd., a company that developed a device for the treatment of scoliosis in adolescents, was sold for c.US$67 million (our consideration for the deal was c.US$13.2 million) plus a potential earnout to OrthoPediatrics, a NASDAQ-listed company, specializing in pediatric orthopedics.

Last year, our portfolio company OrthoSpin Ltd. was acquired by Synthes GMBH, the orthopedics company of Johnson & Johnson, for a total of US$79.5 million in cash (our consideration was US$15.8 million).

Both companies are great examples of technologies that bring innovative treatment improvements to patients, making a big difference to many lives.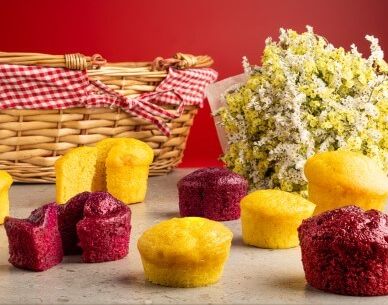 PHYTOLON:
• Harnesses the toolsets of modern biotechnology and fermentation.

• Phytolon's natural food colors are uniquely positioned to meet consumers' demands for healthy food and environmental sustainability, and with industry requirements for high quality and cost-efficiency.
• Among our current portfolio, we have seen notable funding rounds, strategic collaborations, regulatory clearances, and market progress in the last year. To highlight a few, Phytolon Ltd. raised US$14.5 million from strategic and VC investors for their natural food color platform that uses fermentation of yeast to produce
natural food color ingredients.

Vensica Therapeutics raised US$19 million from strategic and VC investors for their needle-free, ultrasound-based procedure for the delivery of neurotoxins to treat overactive bladder.

Escala Medical received FDA clearance for their incision-free treatment of pelvic organ prolapse and Arcuro Medical is ramping up sales for their meniscus treatment device.


The Trendlines Group reported a net loss of US$11.9 million for 1H 2022 as compared to a net profit of US$4.1 million as of 31 December 2021. How does the company plan to achieve higher levels of growth?

• The loss reported was mainly due to the write-off of portfolio company Stimatix GI Ltd. The acquirer of the company announced that it was discontinuing the marketing of the product of Stimatix and therefore the royalties attributed to future sales would not be forthcoming.


Why the recent announcement of the strategic transformation plan to shift focus to existing portfolio companies?

▪ The shift of focus to our existing portfolio companies is intended to support the creation of more shareholder value in the short and intermediate term. In parallel, the decision enables us to make budget cuts in our operating costs with a leaner team and to prioritize and sharpen our focus, efforts, and resources to accelerate the rate at which we realize the value of our current portfolio.


How is Trendlines going to develop its existing portfolio to maximise exit proceeds? Will that mean divestments or spin-offs?
▪ We support the development of our companies towards exit in many ways. This includes bringing on key personnel to the companies, such as a Chairperson, advisory board members and commercial or marketing officers, with the relevant expertise, market knowledge and valuable connectionsto the companies.

▪ On top of that, we regularly showcase the companies to strategic multinationals in their sector, and actively assist the companies in raising follow-on capital which enables them to progress and to build their value to a point where they can be attractive to acquirers or are able to successfully go for an initial public offering on public markets.
What is the Group's value proposition to its shareholders and potential investors? What do you think investors may have overlooked about The Trendlines Group?

▪ We believe that our company is undervalued by the market. We hold a diverse portfolio of companies that are valued conservatively, which do not represent their potential exit value. In fact, the exits that we have had to date have consistently demonstrated an average 4x value at exit compared to the value on our books pre-exit.