Excerpts from CGS-CIMB report

Analyst: William Tng, CFA
• Together with our US partner Raymond James, we hosted a group of US-based fund managers for the Singapore leg of their Asian Tech Tour over 13-15 June 2022.

• The visit covered 6 companies in our universe (ISDN, AEM, Venture, Nanofilm, Grand Venture & UMS), where these investors had a chance to learn about the companies and the current industry dynamics.

• Venture Corporation is our large-cap alpha pick for 2022F with an Add recommendation and a TP of S$23.32 as earnings normalise in a post-Covid-19 world.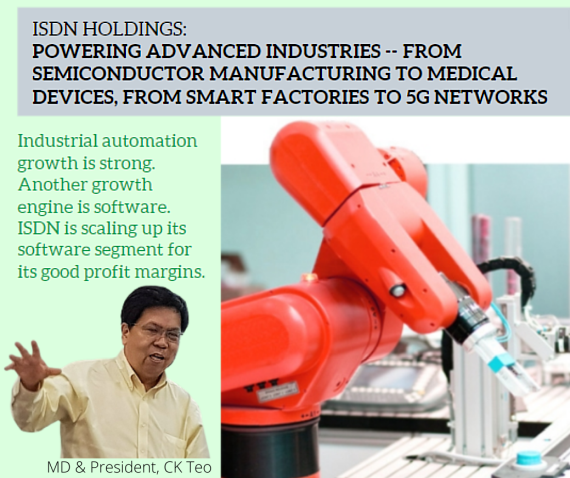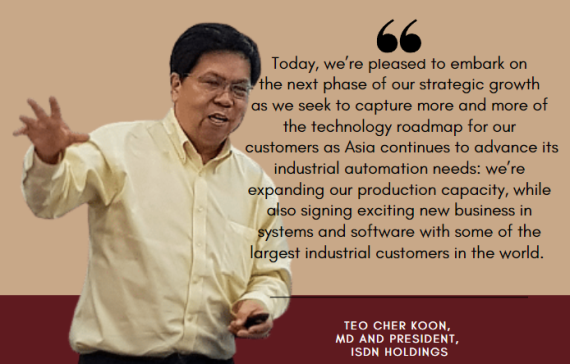 ISDN Holdings (ISDN SP, Add, TP S$0.70, CP: S$0.47)

 ISDN sees automation as the solution in China to combat rising wage cost and labour shortage. The company noted that the younger generation in China was less keen to work in factories compared to their predecessors.

 On sales approach, ISDN's engineers offer value-added solutions to clients instead of just pushing products. The company is also looking to offer software solutions (in addition to hardware) to customers, which, in our view, could help defend/improve its gross profit margin in the current challenging environment.

 ISDN noted that US-China trade tensions and the Covid-19 pandemic have created opportunities for the group outside China. The company cited as evidence its Vietnam operations' revenue growth of 26.5% yoy in FY21.

 On the demand outlook, ISDN noted the improving situation regarding Covid-19-related lockdowns in China, which, if sustained, could lead to recovery in business activities into the second-half.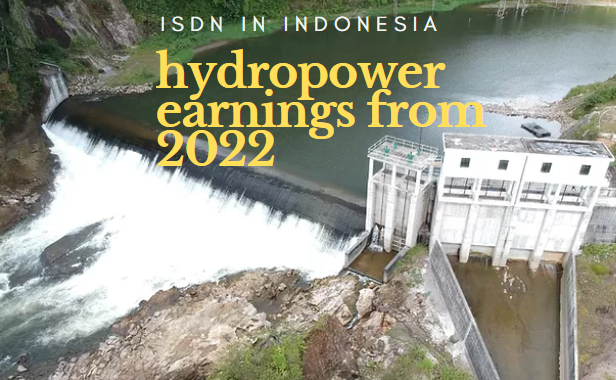  ISDN guided that its foray into mini-hydropower plants in Indonesia was part of its strategy to generate recurring revenue from the provision of electricity to the national grid in Indonesia.

ISDN guided that, as at end Dec-2021, two (Sisira, 4.6MW, and Angocci, 10.0MW) of its three mini-hydropower plants were successfully commissioned in early-September 2021 and are expected to contribute to the group's revenue in FY22F.

Construction of the third mini-hydropower plant (Lau Biang, 10.0MW) is still ongoing. ISDN will explore various monetisation options as this business matures.

 We see downside risks from a prolonged Covid-19 outbreak leading to travel restrictions, which could affect ISDN's ability to service its customers.

 Potential re-rating catalysts include earlier profit contribution from its mini-hydropower segment.


S$0.70 as the company continues to benefit from the automation trend.

This is based on a 10.1x P/E multiple (1 s.d. above the Jan 17 to May 22 forward P/E) on our FY23F EPS forecast.

 We also note that, at the closing price of S$0.47 on 17 June 2022, ISDN was trading at 6.8x our FY23F EPS forecast, pricing in a mean reversion to its historical average forward P/E valuation. Over Jan 17 to May 22, the historical average forward P/E multiple was 8.0x.
 We reiterate our Add call on ISDN with a TP of

For CIMB content on other tech companies, click here.