At briefing (L-R): Financial controller Raymond Ho; executive director David Zhao.
Q: Can you give some history of the company? Was it a state-owned enterprise?

A: No, it has been a private company in China, we were not a SOE. Our company was founded in 2009, so we have been in business for more than 10 years. We purchased land, we did the infrastructure, and we did R&D to get some of the new varieties and they have proved very successful.

Q: China ShenShan says it is the largest kiwi fruit producer in China. May I know you are the largest in terms of revenue or planting area or in terms of volume of kiwi fruit sold?

A: We are for sure the largest by land area owned but we have not compared revenue and planting areas with our competitors because the numbers are very hard to get.

Q: What percentage of your revenue is from export or is it 100% locally based?

A: So far all our revenue is derived locally. We would like to export but we don't have a time table for that yet. You know, the annual production from our company is small compared to the huge demand of the the Chinese market. It's so easy for us to sell all of our harvest.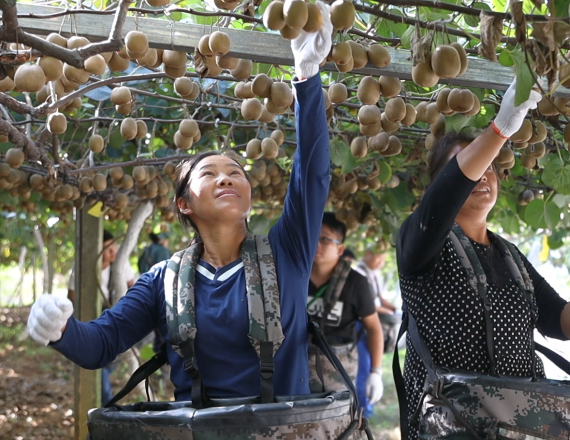 Q: Can you explain your cash collection process? Why were the account receivables about half of the sales revenue?

A: Most of our customers are wholesale and corporate clients who account for about 95% of our total revenue. We usually grant them credit terms of 90-120 days. Our harvest season lasts for about two months from September to October and therefore at the end of the financial year usually we will have a large amount of accounts receivable because it is still within the credit terms.

Q: What would be the administrative expenses on a normalized level?


A: About 18-20% of our revenue


A: For your six months to end-2021 (2HFY21), net profit was RMB 70.1 million. Can we annualise the figure to get an idea of the next full-year gain and the revenue?

A: You can't just multiply the figures by two because we have seasonal periods. The harvest season is between September to October and therefore most of our kiwi products are sold during the second half of the year.


During the first half of the financial year we will be cultivating, therefore only expenses or other operating expenses will be incurred during the first half of the year.

Q: Why is there no inventory on hand in the financial statement for FY21?

A : As I said before, our harvest season is between September and October and we can usually sell all of our kiwi fruits by the end of the financial year.

Q: Are you already in talks with small farmers to license your kiwifruit varieties?

A: Yes, we are in talks with some small farmers and some of them are very keen to cooperate with the model we set.

Q: You mentioned that revenue is expected to grow rapidly in 2023. Is this optimism based on your above-mentioned licensing to small farmers?


A: No. You have to understand the life cycle of the kiwi fruit. It would take at least three years for it to mature. Only in the third year or fourth year you can harvest. So, the revenue we expect to grow in 2022 does not includes the licensing business.

Q: Do you have any business with Russian entities?
A: No we don't have. All our business happening in China right now.

Q: Can you talk about management's plans to exit the SGX watch list?


Stock price

33.5 c

52-week
range

6.1 – 57 c

PE (ttm)

-

Market cap

S$26.7 m

Price-to- book

0.18

Dividend
yield (ttm)

--

1-year return

293%

Source: Yahoo!
A: We are taking active steps to meet the requirements and intends to exit the SGX-ST watch-list. We will place our focus on growing our kiwifruit business and achieve sustainable profitability.

In addition, we have stepped up our investor engagement to raise awareness among the investment community. We have been proactively engaging the analysts, institutional funds and media to communicate our new business model through briefings and meetings.