Excerpts from CGS-CIMB report

Analyst: William Tng, CFA


■

FY21 net profit was in line with expectations at 98% of our full-year forecast.

ISDN

Share price:
64.5 c

Target:
96 c
■

ISDN remains optimistic on the outlook for its core industrial automation business (98% of FY21 revenue).


■

Reiterate Add. Progress in its hydropower business in Indonesia could catalyse the share price in FY22F.


Results in line with expectations
FY21 revenue grew 21.6% yoy to S$440.1m, in line at 103% of our full-year forecast. Net profit in FY21 grew 68.3% yoy, in line at 98% of our full-year expectations.


A final dividend of 1.45 Scts with scrip option was declared.
FY21 net profit was also the highest net profit on record since ISDN listed in 2005.

FY21 revenue growth was driven by continued broad-based demand for industrial automation solutions from customers in the medical, semiconductor, automotive, manufacturing and electronics sectors.

ISDN noted that the Covid-19 pandemic has accelerated the pace of digitalisation which has in turn spurred accelerated demand for industrial automation. In FY21, the group's core industrial automation business accounted for 98% of total revenue.

ISDN also guided that its hydropower generation business in Indonesia is progressing well towards full commercialisation.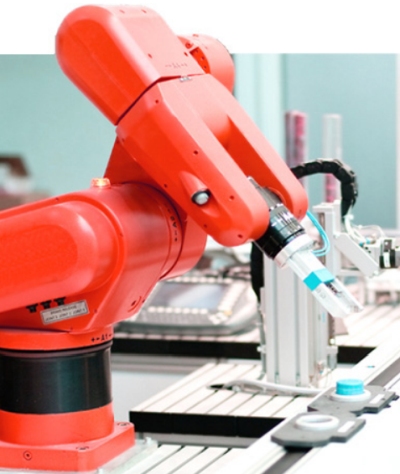 Expects automation trend to continue
ISDN guided that the demand for industrial automation will remain strong as rising labour costs throughout Asia have highlighted the need to reduce labour costs through automation.

Automation can also help improve productivity as industrial automation solutions can be used together with technologies such as artificial intelligence, the industrial internet of things (IIoT), and big data analytics to help companies make better use of data.

ISDN has also benefitted from the upgrade of its IT systems and the consolidation of its corporate functions to improve efficiency.

Given the strong demand outlook, ISDN will construct another building in its China Industrial Park campus, which could lead to an almost 39% increase in gross floor area at the campus (as per the company's press release).

Two of its three hydropower plants were successfully commissioned in early-Sep 2021 and ISDN expects these plants to contribute to the group's revenue in FY22F.
Reiterate Add
Our FY22-23F EPS are reduced slightly by 0.6-0.7% as we factor in the larger share base given the scrip dividend in FY21.

Our TP is reduced slightly to S$0.96, based on 12.3x FY23F EPS forecast.

Our 12.3x target P/E multiple is 2 s.d. above ISDN's FY17-21 historical average forward P/E of 7.9x.

Previously, we used a P/E multiple of 12.8x (sector average).

Potential re-rating catalysts include earlier profit contribution from its hydropower segment.

Downside risks include a prolonged Covid-19 outbreak, leading to travel restrictions which could affect ISDN's ability to service its customers.


Full report here.