LIM & TAN

CGS CIMB

Capitaland Investment / CLI ($3.34, down 3 cents) announced that
CapitaLand is forging ahead with rejuvenation plans of its downtown properties to stay ahead of evolving lifestyle needs and preferences as Singapore gradually reopens its borders and more workers are expected to return to their offi ces from January 2022. Consumers can
look forward to new and exciting off erings at Raffles City Singapore, Funan and Clarke Quay in Central Singapore as well as at CapitaSpringin the Raffles Place Central Business District (CBD).

At $3.34, market cap of Capitaland Investment is S$17,314mln, current P/B is 1.2x, FY20 dividend yield is 2.7% while it was lossmaking in FY20. According to Bloomberg consensus, there are twelve
buy recommendations and the average of the various analysts'
target price on Capitaland Investment is $4.00, representing a potential upside of 19%. We maintain ACCUMULATE.

Malaysia Strategy
Potential impact from floods in Malaysia


■ Malaysia hit by one of its worst flooding in years, after two days of heavy rain.
■ Our initial assessment revealed that port operators, manufacturing,
plantations and tourism industry are likely to be impacted by the flood.
■ This is likely to post some risk to 4Q21F corporate earnings.

MAYBANK KIM ENG

LIM & TAN

Yinson Holdings Bhd
Enauta deal done; rights issue coming up


■ Yinson announced yesterday that it has signed an LOI with Enauta for the
EPCIC and potential charter of an FPSO for the Atlanta field, offshore Brazil.
■ We reduce our SOP-based TP to RM8.03 as the FPSO capex is higher than
thought, but lift EPS estimates to factor in EPCIC profit contributions.
■ Reiterate Add as we forecast core EPS to almost double between FY21 and
FY24F, with several other potential FPSO projects coming up in 2022-23F.

Nanofilm Technologies ($3.72, down 16 cents) provided a business
update and noted that for FY21, the Group has invested in building
its long-term production capacities and business pipeline, incurring
plant and equipment qualification costs, some of which are one-off , in
Shanghai Plant 2 and new product introduction ("NPI") expenses. These
investments are expected to benefi t the Group in the longer term as they prepare the Group to meet the increasing demand for its advanced materials and nanofabrication solutions.

At $3.72, market cap of Nanofi lm is S$2,468mln, FY20 P/E is 35.3x and
current P/B is 5.4x. According to Bloomberg consensus, there are four
buy, three hold and one sell recommendations while the average of
the various analysts' target price on Nanofi lm is $4.28, representing a
potenƟ al upside of 15.1%. While the outlook for Nanofilm is still looking
positve going into FY22, we opine that its current valuations do not look
cheap. Recommend HOLD.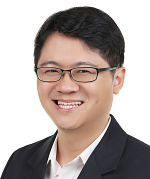 Check out our compilation of Target Prices