OCBC

UOB KAYHIAN

CapitaLand Integrated
Commercial Trust

Rating BUY (as at 15 December 2021)
Last Close SGD 2.01
Fair Value SGD 2.51

Out with the old, in with the new
• Completed divestment of remaining 50% interest in One George Street property
• Maiden entry into Australia with proposed
acquisitions of two office properties in Sydney
• Will continue to explore redevelopment and
inorganic growth opportunities

Investment thesis
CapitaLand Integrated Commercial Trust (CICT) is the largest S-REIT by market capitalisation and assets in Singapore. It has a strong sponsor in CapitaLand Investment Limited, and its scale has been significantly
enlarged following the completion of of the merger with CapitaLand Commercial Trust in Oct 2020. CICT now offers investors diverse exposure to the suburban and downtown retail market and core CBD office sector in
Singapore, coupled with a small exposure to Germany.
Although CICT has been adversely impacted by the Covid-19 outbreak, we see signs of green shoots in the recovery of the macro economy and the eventual transition to an endemic era. This positions CICT as a
good proxy to the reopening theme, notwithstanding uncertainties over the Omicron variant.

SingTel (ST SP)
Cementing 5G Coverage In Singapore And Australia

There are green shots in terms of 5G uplift in Singapore and Australia as recent wins of
additional spectrum will help drive the consumer business. Elsewhere, management is on track to achieve 170MW of data centre assets in the region (worth S$7-8b). A 30MW integrated cable landing station and data centre is underway in Singapore as Singtel seeks financing options while the Thailand-Indonesia partnership remains in active discussions. Maintain BUY. Target price: S$2.75.

CGS CIMB

UOB KAYHIAN

Property Devt & Invt
Another active month in Nov


■ Nov monthly home sales rose 70% mom and were double Nov 2020 levels,
thanks to good take-up at Canninghill Piers.
■ 11M21 transactions rose 39.4% yoy to 12,697 units, while non-landed private
resale home prices were up 0.8% mom in Nov 21.
■ Reiterate sector Overweight on valuations. Sector top picks: CIT and UOL.

E-payment – Malaysia
Historically High E-Payment Transactions In 2022


We expect e-payment companies' earnings to grow 60% yoy in 2022 on the back of: a)
higher transaction volume, and b) more payment touch points. We also reckon that
Malaysia's e-payment transactions would reach a record high in 2022 on the back of: a)
higher non-cash transactions, and b) more foreigner spending contribution. Maintain
OVERWEIGHT in anticipation of strong economic activity, high transaction volume and
digital banking.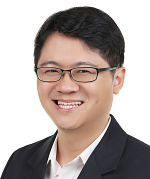 Check out our compilation of Target Prices