In 2020, The Trendlines Group made its
largest sale
of a portfolio company (ApiFix) since its IPO on the Singapore Exchange in November 2015.



Early this month (Nov 2021), it
announced
an even bigger exit -- the 100% sale of its 26.9%-owned portfolio company, OrthoSpin Ltd.


It's the 10th exit and it fetched a total consideration of US$79.5 million in cash, and sets Trendlines up to pay a dividend for the first time.

At a 3Q2021 business update yesterday, Trendlines Chairman Todd Dollinger signalled that a couple more large exits are on the horizon:

"We have 62 companies in our portfolio and
very importantly,
20 of those
are advanced-stage companies,
companies that have really started to
prove themselves in the world
and companies that we look forward to
doing great things in the near term."
Trendlines is an investment group headquartered in Israel which invents, discovers, invests in, and incubates innovation-based medical and agricultural technologies.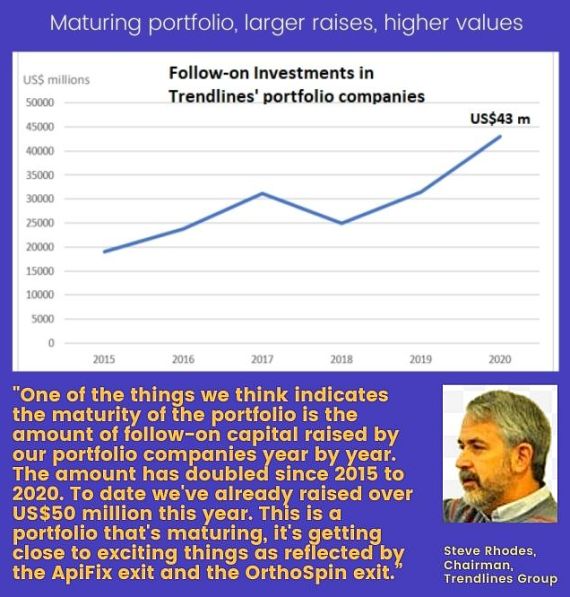 Co-Chairman Steve Rhodes added: "We're in a different place than we were five or six years ago. Today, we have a portfolio that has many more mature companies. We have some 20 advanced companies that we think could be candidates in the not distant future for exciting developments as well."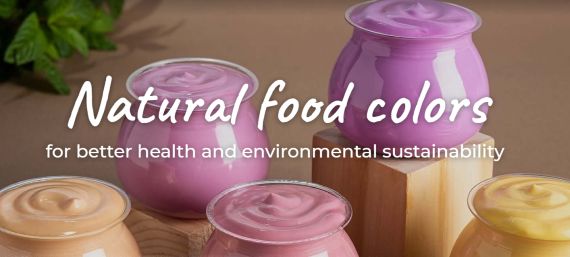 Among the companies highlighted in the 3Q update was Phytolon, which develops plant-based food colors based on an industrial process.

It involves tweaking the genes of yeast so that as yeast ferments, it produces specific colors useful to the food industry.

Phytolon raised US$4.7 million last year and has entered into numerous pilot projects with multinational food companies such as Nestle.

Said Mr Rhodes: "The response to the company's product has been phenomenal and the company is making great progress. We expect them to come to market in the next year or two with products and to be very, very competitive in the world scene given the exciting responses we've been receiving from partners around the world."

For more, watch the video of the 3Q2021 update here.