UOB KAYHIAN

UOB KAYHIAN

City Developments (CIT SP)

Resilient Operating Performance With A Better Outlook

CDL reported a resilient operating performance in 3Q21 with strong sequential momentum in its property development and hospitality businesses. However, slight speed bumps may appear in the form of resurgent COVID-19 infections especially in Europe. Strategically, given the jettisoning of its stake in Sincere in Sep 21, the outlook appears reasonably good heading into 2022. Maintain BUY. Target price: S$8.50.





Mapletree Logistics Trust (MLT SP)

Sizeable Acquisition Accompanied By Sizeable Equity Fund-raising

The proposed acquisition of 17 modern Grade-A logistics properties in China, Vietnam and Japan at a total acquisition cost of S$1,467.5m is massive, much larger than MLT's previous acquisitions. The portfolio includes seven logistics properties in China that are still undergoing stabilisation, whereby in-place rents and occupancy rates are below current market levels. The sizeable equity fund raising could put unit price under pressure. Maintain HOLD. Target price: S$2.08.

MAYBANK KIM ENG

LIM & TAN

Mapletree Logistics Trust (MLT SP)

Delivering AUM Growth

Adding SGD1.4b assets in China, Vietnam and Japan MLT's acquisitions have picked up pace post-1H22, as it added 17 Grade A logistics assets (average age of 1.6 years) in China, Vietnam and Japan for c.SGD1.4b, which are set to boost its NLA by 18.3% and AUM by 13.5% to SGD12.2b. While DPU accretion is low at c.1%, the assets are backed by strong fundamentals, with upside to rents and valuations in the medium term, underpinned by tight supply. We will revise our estimates and DDMbased SGD2.35 TP (COE: 5.7%, LTG: 2.0%) pending deal closure. Its balance sheet is strong, and while SGD1.8b in deals announced YTD exceeds the c.SGD1.6b in FY21, management is eyeing more. BUY

SATS has been transforming itself and strengthening its capabilities such as innovation. The FoodFlix programme not only extends and enriches SATS' food solutions and product offerings through partnerships with F&B brands to create new business models, but enables local hawkers to expand by harnessing the company's capabilities, capacity, and distribution network. SATS provides culinary consultation and product innovation opportunities for brand owners to experiment, adapt and scale recipes that are typically cooked on demand, for various channels such as aviation catering, ready-toeat meals, and food delivery for consumers with consistency and quality.

SATS is embarking on a broader collaboration with hawker brands to conserve and promote Singapore's hawker culture which was added to the UNESCO Representative List of the Intangible Cultural Heritage of Humanity in December 2020. For example, FoodFlix has introduced co-branded ready-to-eat products in supermarkets through SATS subsidiary, Country Foods. Consumers are able to enjoy KEK Seafood's signature sauces in the comfort of their homes through Farmpride-KEK Seafood Salted Egg and Coffee Drumettes, and can expect more delicious collaborations in local and overseas supermarkets, convenience stores, and retail chains.

SATS market cap stands at S$4.6bln and currently trades at 105.1 PE and 2.9x PB and does not pay dividends. Consensus target price stands at $4.81, representing 17.3% upside from current share price.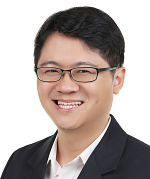 Check out our compilation of Target Prices