MAYBANK KIM ENG

UOB KAYHIAN

Bumitama Agri (BAL SP)

Record 3Q21 headline PATMI

Results exceeded our/ consensus expectations 9M21 headline/ core PATMI beat our/consensus expectations on betterthan-expected CPO ASP and lower-than-expected cost. We expect 4Q21 EPS to be relatively good on elevated CPO ASPs. Following our EPS upgrade, we maintain our BUY call with an unchanged TP of SGD0.93 on 11x FY22 PER, its updated 5Y mean (previously 12x FY22 PER). BAL trades at just 6-7x PER with attractive dividend yields of ~6.0% (within its dividend payout policy of up to 40% of recurring profits).

CSE Global (CSE SP)

3Q21: Results In Line; Improving Order Flows

3Q21 results were in line, with 9M21 EBITDA of S$34m (-19% yoy) meeting 80% of our full-year estimate. 3Q21 revenue was down 2% yoy and EBITDA fell 23% yoy, due to higher selling costs in preparation for the resumption of sales activities and higher unabsorbed labour costs. Order intake increased 32% yoy, due to the recovery in the energy sector. CSE expects fewer large greenfield and flow projects due to supply chain disruptions. Maintain BUY with a lower target price of S$0.59.

UOB KAYHIAN

UOB KAYHIAN

Food Empire Holdings (FEH SP)

3Q21: Below Expectations Due To Costs; Price Increases Will Improve Earnings

3Q21 net profit of US$3m (-51% yoy / -22% qoq) was below expectation, 9M21 formed 57% of our full-year estimates. Margin is still under pressure due to high commodities prices and ocean freight rates. We believe earnings should improve via price increases and normalisation of costs. All markets except Southeast Asia recorded sales growth, with double-digit growth in the largest market, Russia. This continues to reflect the strong brand strength of FEH. Maintain BUY and target price of S$1.30.

Golden Agri-Resources (GGR SP)

3Q21: Results Above Expectations

3Q21 results came in above our and consensus' expectations, on higher CPO prices and sale volumes. We had also adjusted our earnings forecast for 2022 by 85% upwards, factoring in higher CPO price assumptions. Meanwhile, cost of production is also expected to increase by 20% due to rising fertiliser costs. GGR's share price has appreciated by about 70% ytd and could have factored in the earnings recovery. We are ceasing coverage on GGR. The last call is SELL with a target price of S$0.18.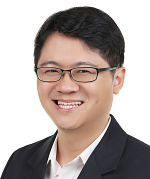 Check out our compilation of Target Prices