Excerpts from KGI report

Analyst: Joel Ng & Chen Guangzhi, CFA
Oil's on a roll
Rex

Share price:
31 c

Target:
40 c

Unthinkable. Brent crude is now trading above US$85 per barrel, driven by the underlying recovery in consumption, and fuelled further by the energy crisis in Europe.

The oil demand uplift from the gas-to-oil switch comes as European natural gas price trades at the oil price equivalent of US$200 per barrel.


Record free cash flows. Free cash flow generated by oil and gas companies are expected to break records this year with oil currently now above US$80 per barrel. For Rex, the windfall will continue to strengthen its already strong balance sheet and give it opportunities to diversify.


We maintain an Outperform recommendation while raising our DCF-backed target price to S$0.40, mainly as we factor in higher oil prices of US$75.

Oil's on a roll. WTI and Brent crude futures were trading around US$82 and US$85 per barrel last Friday, near their 7- year and 3-year high respectively. Shortages of natural gas in Europe and Asia continue to boost demand for oil as supply remains tight. The IEA said on Thursday that the energy crunch is expected to boost oil demand by 500,000 bpd.

On the supply side, the EIA said that crude oil output in the US in 2021 is expected to decline more than previously forecasted. As a recap, Rex's average realised oil price was US$62 per barrel in 1H2021, which was already an almost threefold increase from the US$23 per barrel it realised in 1H2020.

Net cash to swell to more than US$200mn by 2022. For the year ahead, based on US$75 oil price, we forecast Rex's net cash position to surge to US$217mn by end FY2022F. This is equivalent to S$293mn or 73% of the group's current market capitalisation (based on 31.0 Sing cents share price).

Leveraging its expertise to expand into Asia. In August, Rex was awarded two production sharing contracts (PSCs) for the Rhu-Ara and Diwangsa clusters offshore Malaysia. This will be Rex's maiden oil field project in Asia.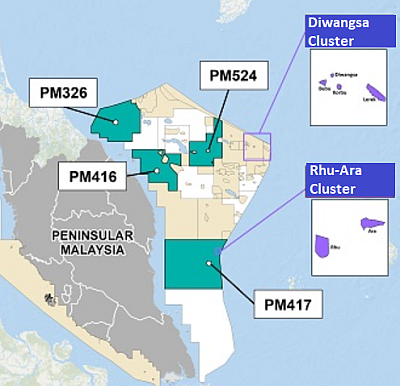 The company will partner with local company Duta Marine. Rex will hold a 95% participating interest with Duta holding the remaining 5%. Overall, the PSCs will provide a great opportunity for Rex to expand its oil reserves and diversify its source of cashflows. We have not factored in the Malaysian's PSCs into our valuation.

Still on track for its second producing field. The acquisition of the 33.84% interest in the oil producing Brage Field in Norway will be effective from 1 January 2021, after approval from the Norwegian authorities. Brage Field will add around 3.4k barrels of oil production per day net to Rex's subsidiary, Lime Petroleum. The acquisition will be funded by the US$60mn senior secured bond that was fully subscribed back in June 2021.


Still unloved sector…but where cash flows are going to reward loyal shareholders. Rystad Energy, an energy consultancy firm, projects that with oil an oil price of US$70 per barrel, the world's publicly traded exploration and production (E&P) companies are set to generate recordbreaking free cash flows in 2021.

Their combined free cash flows is expected to surge to US$348bn in 2021, from a previous high of US$311bn back in 2008, as per Rystad's estimates.

Valuation & Action: We maintain an Outperform recommendation while raising our base case TP to S$0.40 (from S$0.33 previously), as we raise our oil price forecast from US$65 per barrel to S$75 per barrel. Our DCF-backed valuation assumes a WACC of 11.0%.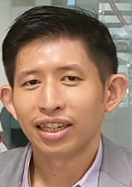 Joel Ng, analystAccordingly, we raise our bull case TP to S$0.50 and our bear case TP to S$0.27. Rex's strong balance sheet, free cash flow generation and access to capital, differentiates it from many other E&P companies. Rex is the only game in town (at least on the SGX) for investors looking for direct exposure to the neglected O&G sector.

Risks: The direction of oil price is the biggest driving factor of profits. U.S. shale production represents the largest supply variable. There is an ongoing claim against two of Rex's subsidiaries in Oman; Rex has assessed that there will be no material financial impact from the claim.

Full report here.