PHILLIP SECURITIES

UOB KAYHIAN

Fortress Minerals Ltd – Hit by production disruptions

2Q22 results were below expectations. 1H22 revenue and PATMI at 39%/34% of our forecasts. Sales volume was lower than expected. ASP of US$141.82/DMT in line with our forecast of US$140/DMT.

Production disruptions at Bukit Besi Mine during Phase 1 nationwide Total Lockdown under National Recovery Plan, which lasted for approximately five weeks.

Downgrade to ACCUMULATE with lower TP of S$0.51. Our FY22e PATMI has been lowered by 22% to US$23.9mn as we decrease our sales volume forecast by 8.6% to 455,020 DMT. Iron ore prices are expected to remain weak around US$140/DMT, with continued steel production cuts in China. As such, we lower our ASP forecast to US$120/DMT for FY22e.

Aztech Global (AZTECH SP)

3Q21: Slight Miss Due To Components Shortage But Outlook Remains Robust

3Q21 net profit of S$18m (+11% qoq) was a slight miss while 9M21 net profit met 61% of our full-year forecast. This is commendable amid global logistical and component challenges. 4Q21 is expected to be sequentially better, supported by Aztech's strong orderbook with orders at S$636m as at 14 Oct 21 (1 Oct 21: S$569m). We trim our 2021 and 2022 EPS by 4% and 7% respectively. Our target price is reduced by 7% to S$1.70 (13.3x 2022F PE, rollover from 18.4x 2021F PE). Maintain BUY.

UOB KAYHIAN

MAYBANK KIM ENG

Nanofilm Technologies International (NANO SP)

3Q21: Delayed Peak Period Due To Supply Chain Disruptions

The peak period for Nanofilm's production, especially for computers, communications and consumer electronics (3C) has been shifted to 4Q21 and possibly 2022 due to supply chain disruptions. On a positive note, Nanofilm is seeing strong customer demand and is building up its revenue pipeline with multiple new product introduction (NPI) projects. We trim our 2021 and 2022 EPS by 5% and 3% respectively. Maintain HOLD with a 3% lower target price of S$3.90 (28x 2022 PE, 1x PEG).

Aztech Global (AZTECH SP)

Resetting expectations

3Q21 missed; but most negatives look priced in

3Q21 PATMI of SGD18m (+3% YoY) missed and accounted for 60%/63% of our/street's estimates. This was due to the worsening of components shortage. We cut FY21-23E PATMI by 11% to reflect FY21E order book, and lowered expectations for FY22-23E. Our TP falls to SGD1.26, as we roll forward to 10x FY22E P/E (from 18x FY21E), a discount vs. global CMS/ ODM peers at 11x/12x respectively to account for risks of further earnings disappointment. Maintain BUY as we believe most negatives are priced in.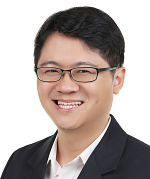 Check out our compilation of Target Prices