UOB KAYHIAN

MAYBANK KIM ENG

Singapore Airlines (SIA SP)

Have Vaccination, Can Travel

The opening up of the transatlantic travel market is the most significant development for international air travel since the start of the pandemic. This will pave the way for improved connectivity to other destinations. However, much of Asia, including Australia, still operates under travel restrictions. In valuing SIA, we have factored in a traffic recovery and have pegged valuation at 1.15x FY22/23 average adjusted book value. Maintain HOLD. Target price: S$4.85.

Astro Malaysia (ASTRO MK)

Resilient in the face of the FMCO

Maintain BUY call and MYR1.36 DCF-based TP 2QFY22/6MFY22 earnings were above our expectations but dividends were within our expectations. Positively, ASTRO's 2QFY22 revenue held firm QoQ despite the FMCO which severely weakened consumer sentiment. Earnings of future quarters ought to be better due to the number of new COVID-19 cases easing and non-recurrence of UEFA Euro Cup and Summer Olympics content cost. We maintain our earnings estimates, BUY call and MYR1.36 DCF-based TP on ASTRO.

UOB KAYHIAN

LIM & TAN SECURITIES

Office REITs ‒ Malaysia

Evolving Landscape − New Environment Post Pandemic?

The pandemic has forced most businesses to evolve and could give the functionality of offices a slightly different meaning. With this as a possibility, coupled with the future incoming office space of >4m sf, tenants will look at quality and affordability. As such, assets in strategic locations will continue to be resilient. Our top pick is Sentral REIT for its stable occupancy, resilient earnings and attractive dividend yield of at least 8%. Maintain OVERWEIGHT.

Oxley Holdings Limited ($0.20), an international property developer with business presence in 10 geographical markets, announced that the Company has divested the land parcels at 173-177 Walker Street, North Sydney, Australia (the "Property").

The Group will be receiving gross proceeds of approximately S$96.3 million, less payments for taxes and transaction costs.



At 20 cents, Oxley is capitalized at $847 million and trades at 0.85x book and 40% discount to Bloomberg consensus 12 months target price of 28 cents. Dividend yield is 1.25%.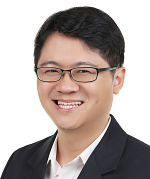 Check out our compilation of Target Prices