Rex International's stock rose as much as 4.6% today, or 0.8 cents, to 18.3 cents, after announcing that yet another new well in its Oman concession has just started producing oil.
Stock price

18 c

52-week range

8 – 20 c

PE

--

Market cap

S$234 m

30 Day Avg Volume

26.95 m

Shares outstanding

1.3 b

Dividend
yield

--

1-year return

-6.7%

Source: Bloomberg
This is Yumna 3, the third of three wells planned in the Yumna Field, which is in the eastern part of its Block 50 concession off the coast of Oman.

Its start of production last Thursday (18 Feb 2021) comes hot on the heels of the Yumna 2 well, which began production in Jan 2021.

Investors have also been cheered by crude oil prices gaining strength to hover above US$60 a barrel as life regains some normalcy in key parts of Asia and the US where populations are increasingly vaccinated against Covid-19. (See: Crude soars as key banks and traders project further oil price gains)

Block 50 concession covers 17,000 sq km, equivalent to 23x the area of Singapore.

It is 100% held by Masirah Oil Limited, which Rex holds a majority interest (86.37%) in.

YUMNA FIELD*

Yumna 1

Yumna 2

Yumna 3

Well spudded
(drilling)

Dec 2019

Dec 2020

Jan 2021

Production starts

Feb 2020

Jan 2021

Feb 2021

Production starting volume

8,000 barrels/day

9,000 barrels/day

13,000 barrels/day

* Yumna Field is located within Block 50 concession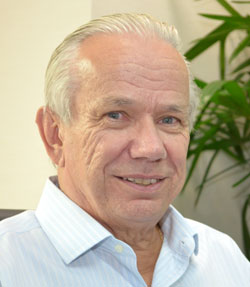 Executive Chairman Dan BrostromMr Dan Broström, Executive Chairman of Rex, said, "The next step is to put all three production wells (Yumna 1, Yumna 2 and Yumna 3) on production simultaneously.

"For this reason, the processing capacity on the Yumna Mobile Offshore Production Unit is being upgraded to handle up to 30,000 bpd. We expect the upgrade to be completed in March 2021.

"The operating costs for the field are estimated at USD 80,000 per day, which with higher production levels, will translate into lower production cost per barrel."

After the market closed today, Rex announced that an exploration well, named Zakhera 1 well, was spudded by Masirah Oil on 21 February 2021.

The Zakhera prospect is located about 12 km to the south of Yumna Field.

Mr Broström said, "The location of the Zakhera exploration well has been selected after much careful consideration. A discovery in this exploration well will enable us to put together further development plans and potentially convert more prospective resources near the Yumna Field into additional reserves, and possibly increase oil production from Block 50 Oman."


In an initiation report dated 8 Feb 2021, London-based SP Angel forecasted Rex's FY21 revenues would reach US$120.1m (from only US$0.135m in FY19) and net profit, US$11.8 million.

This results in a forecasted net cash position of US$56.1m.

SP Angel's target price for Rex's stock is 36 cents.