Excerpts from UOB KH report

Analyst: Lucas Teng


1QFY21: Building Back With Strength
BRC's 1QFY21 net profit of S$9.6m has recovered substantially compared to 4QFY20 breakeven levels, despite a provision for onerous contracts in light of the higher steel prices.


BRC ASIA

Share price:
$1.60

Target:
$2.00
The outlook for the construction sector remains steadfast in the medium term, boosted by public sector projects, and we still see room for BRC to continue its recovery in sales volume.

Maintain BUY with a higher target price of S$2.00.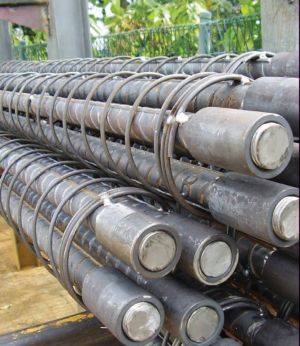 BRC's prefabricated reinforcement solutions are tailored to customers' specifications. Key risk: Credit risk from smaller construction players.RESULTS
• Results in line with expectations. BRC Asia (BRC) reported a net profit of S$9.6m for 1QFY21 (-24% yoy), accounting for 25% of our full-year estimates, in line with expectations.

In spite of significant provision for onerous contracts, the group's profit levels improved substantially compared to 4QFY20 breakeven levels.

The provision of onerous contracts comes amid a sharp increase in global steel prices during the quarter, leading to impairment amounting to S$7.9m.

• Still room for growth in construction activities. 1QFY21 revenue recovered to S$213.4m (-6% yoy, +73% qoq) as construction activities continue to pick up.

There was still a reduction in sales volume as COVID-19 safe working and management measures resulted in a slower pace of work.

The group's orderbook remains at a high of S$1.09b while public sector construction projects are projected to grow in 2021.

Gross margin of 11% in 1QFY21 dipped slightly but was still at a healthy level (-2.1 ppt yoy, -1.2% ppt qoq).

• Placement oversubscribed. BRC recently conducted a placement of 10m shares to investors at S$1.42, representing about 4.1% of enlarged number issued shares.

According to the group, the placement was received with strong demand and was oversubscribed.

Investors who received placement shares include established financial institutions and market leaders in the local insurance and asset management space.

The funds received from the placement will be used for repayment of the group's outstanding bank borrowings.

Full report here.