Excerpts from DBS report

Analyst: Lee Keng LING
Vaccines to accelerate rebound
• Expect SMCs to catchup with larger caps on attractive valuations

• Hospitality and retail are beneficiaries of COVID vaccines and reopening of economies - our picks are ART, CDLHT, LREIT, CRCT

• Revival of M&A: potential targets in the technology space - Spindex, Fu Yu, Valuetronics; REITS – AIMS APAC; Consumer – Delfi, QAF; Deep value – YZJ, HPHT, CAO

• Re-rating of tech stocks to continue led by structural changes; Remain positive on semiconductors – AEM, UMS, Frencken

• Other themes: Steady earnings growth - iFAST, Delfi, First Resources, Bumitama; Value plays - Koufu, CAO, HPHT, Tuan Sing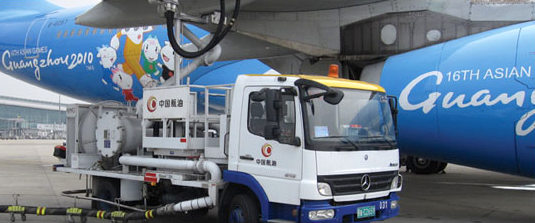 China Aviation Oil: Largest physical jet fuel trader in the Asia Pacific region and the key supplier of imported jet fuel to China's civil aviation industry. Photo: Company
Expect small-mid caps (SMC) to catch up with larger caps on attractive valuations. The Straits Times Index (STI) has rebounded 17% in the last two months on rotation to value plays led by positive developments on vaccines, and banks and other cyclical plays.

In contrast, the FTSE ST Small Cap Index (FSTS) had only gained 10% during the same period, underperforming the STI.

Given the relative attractive valuation at 12.4x FY21F PE for the FSTS vs 13.8x for the STI, we expect the rebound in smaller cap stocks to accelerate and catchup with the larger caps.

We highlight four themes that could be in play for 2021.
1. Winners of positive vaccine developments.
The hospitality sector is at an early cyclical upturn and we see a "V-shaped" recovery taking shape as early as 2H21.

Our picks are ART and CDLHT.

The retail REITS sector is trading at attractive valuations and a robust 2-year DPU growth of 13%.

We like LREIT in the SMC space among the Singapore landlords and CRCT, a premier China proxy.


2. M&A revival - Who is next?
The M&A and privatisation wave is gaining momentum.

With the on-going pandemic, small-to mid-size businesses with less robust cash positions are likely to struggle as government support dries up.

Bankruptcies and the number of distressed companies may rise, presenting opportunities for M&A as companies look for both shelter and new opportunities.

Potential targets in the Tech space - Spindex, Fu Yu, Valuetronics;
• REITS – AIMS APAC;
• Consumer – Delfi, QAF for brands;
• Deep value – Yangzijiang, HPH Trust, CAO.


3. New technologies, new norms;
re-rating of tech stocks to continue post COVID. The technology sector shone in 2020 as the pace of adoption of new technologies was hastened by the COVID-19 pandemic.

We expect this structural change to sustain demand in the long term.

Remain positive on semiconductors – AEM, UMS, Frencken.


4. Steady earnings growth and value plays.
We like stocks with steady earnings growth and clear catalysts to sustain firm growth momentum ahead.

SMC stocks in this space include iFAST, Delfi, and CPO plays First Resources and Bumitama.

We see opportunities to position into companies that are on the cusp of an earnings turnaround - Koufu, CAO and HPHT are in this space, while Tuan Sing is an undervalued property play.

Full report here.