Excerpts from UOB KH report

Analyst: Ken Lee

Electric Vehicles – China

Approaching An Inflection Point
The world is approaching an inflection point of wide EV adoption.

This comes as:

a) EV cost is falling to parity with ICE (internal combustion engine) car cost along with battery cost decline; and

b) ICE car cost is being elevated by tightening emission regulations.
Tesla's localising production in China provides emerging investment opportunities.

Maintain OVERWEIGHT.

Top picks: BYD, CATL and Minth. Initiate coverage on Xusheng with BUY and target price of Rmb52.00.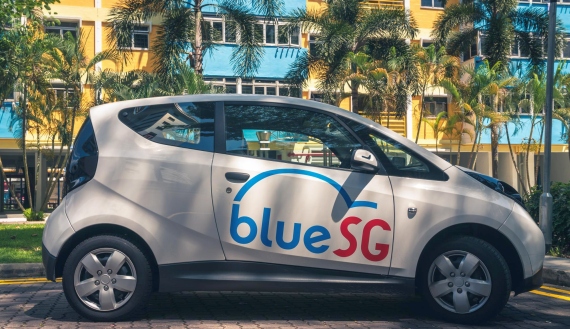 In Singapore, electric cars are starting to make inroads. BlueSG members have access to an island-wide network of 1,000 shared electric Bluecar vehicles, 24/7. Photo: Company

WHAT'S NEW
• EV penetration rates worldwide and in China to escalate from 3-4% and 4-5% currently to 11% and 17% by 2025 respectively. The world is approaching an inflection point of wide-scale electric vehicle (EV) adoption, as EV cost will drop to parity with internal combustion engine (ICE) car cost in 2023-25.

It is due to reduction of battery cost and rising ICE car cost amid tightening emission regulations.

We expect EV sales volume worldwide and in China to grow at a CAGR of 30% and 36% respectively from 2020-25.

• Phasing out of subsidies more than offset by cost reduction. Following years of subsidies roll-back, government subsidies as a percentage of OEMs' realised selling prices of EVs plummeted to only 10-15% currently from >40% five years ago.

As such, the impact of the further subsidy cut will be smaller than before, and will be more than offset by the prospective 10% p.a. drop in battery cost.

The phasing out of subsidies will level off the playing field, which favours those with technological advantages (eg BYD) against others.

• China EV manufacturers are thriving amid increasing foreign competition. Facing competition from Tesla and other foreign names, China EV makers have been improving significantly in technologies (eg battery) in recent years.

They have also come up with innovative business models (eg battery swap model).

For example, BYD's Han, which is equipped with non-flammable blade battery pack, saw sales of up to >10,000 units in Nov 20 within four months of its debut, making it the third best-selling EV model in China.

• Emerging opportunities from the Tesla supply chain. As part of its strategy to shore up the EV industry, China has fully opened up its EV market to foreign investors like Tesla.

This will help China to build a comprehensive EV supply chain, boding well for the development of domestic companies along the EV supply chain.

Additionally, to leverage cheap battery cost in China, global OEMs like Tesla and BMW have started exporting their made-in-China EVs, marking the milestone for China to emerge as a global EV export hub.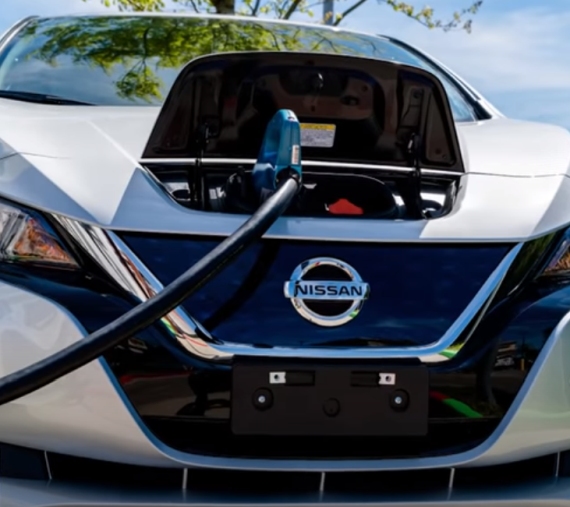 Screenshot: https://www.youtube.com/watch?v=MOcyXjRpPNc


• China battery manufacturers are best positioned to tap Tesla's boom, due to their unrivalled scale, cheap cost and competitive new products. China made up over 60% of production capacity of EV batteries and 42.5% of EV battery shipment worldwide in 9M20.

Due to economies of scale, EV battery prices in China are generally ~10% cheaper than global average.

China battery makers have also come up with competitive products, such as Contemporary Amperex Technology's (CATL) NCM811 and cell-topack as well as BYD's blade battery packs, which were bought by global OEMs like Tesla and Ford.

As such, global OEMs are starting to use China as an EV production hub for exports. In a blue-sky scenario, China's share in global EV battery shipment will rise to 60% in 2025.

Full report here.