Excerpts from CGS-CIMB report

Analyst: ONG Khang Chuen, CFAm & Cezzane See
■ Jumbo's FY9/20 core net loss was wider than we expected as social distancing measures had severely impacted footfall since Feb.


Jumbo

Share price:
32 c

Target:
31 c
■ We expect Jumbo Seafood's outlets in Singapore to stay EBITDA negative; phase 3 and border reopening are key to Jumbo's return to profitability.

■ Upgrade to Hold as we think the worst is over, but current valuation has priced in two years of recovery.

Koufu remains our preferred sector pick.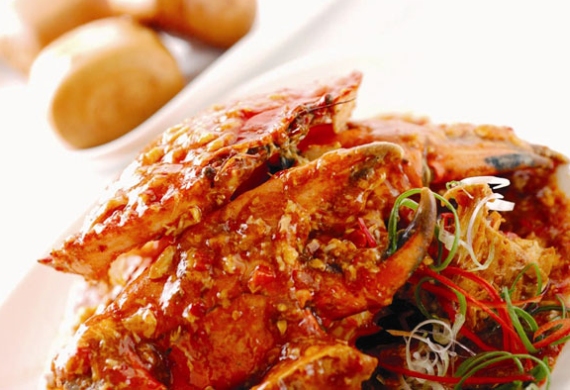 Photo: Company
FY9/20 results below expectations

Jumbo's reported core net loss of S$4.5m for FY9/20 was below expectations, as the loss was 60% wider our forecast.

Key disappointment was weaker-than-expected topline, as the Covid-19 pandemic had severely impacted footfall since Feb 20.

In 2H20, topline fell 60% yoy due to border controls and social distancing measures.

Margins were also impacted by aggresive discounts and promotions, as well as operating deleverage.

Further reopening key to Jumbo's return to profitability
While footfall in Singapore stores have shown consistent month-on-month improvements since the lifting of the circuit breaker, recovery remains constrained by

1) lower seat capacity, and
2) lack of tourist arrivals and business meals.
We understand that footfall in some Jumbo Seafood outlets have returned to 60-70% of pre-Covid-19 levels, but outlets located in tourist areas continue to be hit badly (c.30% of pre-Covid-19).

At current operating levels, we estimate Jumbo's Singapore operations remain EBITDA negative.

An earlier-than-expected transition into Phase 3 of reopening (which could see gathering sizes increase and larger-scale events allowed), as well as border reopening, remain the key catalysts for Jumbo.

Prioritising growth in mass market dining in FY21F
Given that Jumbo Seafood outlets are a premium offering locally, with their reliance on tourists and business meals, the path to recovery may be a long one.

As such, Jumbo is looking to mass-market dining options, including further scaling up the presence of its Chao Ting and Kok Kee (newly acquired) brands, for growth.

Outside Singapore, some countries are performing better (such as China, Taiwan, Vietnam and Thailand), and we expect further expansion of the franchise network in FY21F to fuel growth.


Recovery priced in
"Upgrade from Reduce to Hold. We think that the worst is over for Jumbo, but current valuations have priced in two years of recovery."
-- Ong Khang Chuen, CFA.
Koufu remains our preferred pick in the local F&B sector given its cheaper valuation and mass-market positioning, which we think will allow for a faster recovery.

Our TP is raised to S$0.31 as we roll-forward our valuation, now on a historical average of 20.5x CY22F P/E (previously 1 s.d. below mean) in anticipation of further relaxation of social distancing measures in Singapore, as community cases of Covid-19 remain low locally.

Key upside/downside risks are earlier-/later-thanexpected relaxation of social distancing measures.

Full report here.