UOB KAYHIAN

UOB KAYHIAN

STRATEGY – SINGAPORE

Alpha Picks: Adding In Venture And AREIT

Our portfolio lost 3.0% mom in Oct 20 vs the FSSTI's narrower decline of 1.7% mom. Japfa outperformed on the back of its strong set of 3Q20 results, while top decliners were CapitaLand Mall Trust, Wilmar and YZJ. For Nov 20, we remove Singtel and CapitaLand Mall Trust, and add Venture and Ascendas REIT to our portfolio.

Jiutian Chemical Group (JIUC SP)

Strong Turnaround From Spike In Product ASP

Jiutian, which is currently the world's second-largest DMF manufacturer, is greatly benefitting from an upswing in ASPs. Additionally, depressed costs of methanol, its major raw material, will likely remain low on the back of a weak oil price environment, providing a significant boost to earnings. We believe investors may have overlooked Jiutian's earnings potential. Initiate coverage with BUY and target price of S$0.16.

UOB KAYHIAN

CGS CIMB

Frasers Centrepoint Trust (FCT SP)

2HFY20: Suburban Malls Proven To Be More Resilient

2HFY20 results demonstrate resiliency of FCT's suburban malls. Portfolio occupancy inched up 0.3ppt qoq to 94.9%. We estimated positive rental reversion at 3.2% in 2HFY20 (1HFY20: 5.2%). Tenants' sales have recovered to near pre-COVID-19 levels in 4QFY20. The acquisition of 63.1% of ARF was completed on 27 Oct 20. ARF's properties are expected to account for 56% of FCT's gross revenue in FY21. BUY FCT for attractive FY21F distribution yield of 6.5%. Target price: S$3.15.



Lendlease Global Commercial REIT

Recovering gradually

■ 313@Somerset's 1QFY21 occupancy was 95.6%; portfolio occupancy 99%. Tenant sales has recovered to 70% of pre-Covid-19 level.

■ Negative rental reversion in 1QFY20, but impact buffered by rent escalation.

■ Reiterate Add, with an unchanged TP. The stock is trading at 0.7x P/BV. Sky Complex and annual rent escalation should help mitigate Covid-19 impact.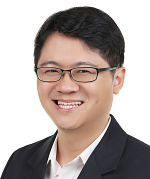 Check out our compilation of Target Prices