CGS CIMB

CGS CIMB

Mapletree Industrial Trust

Headwinds persist

■ 2Q/1HFY3/21 DPU within our expectations, at 25.4%/48.8% of our FY21F forecast.

■ Average Singapore rents declined qoq; portfolio occupancy at 91.5%.

■ Reiterate Hold rating with a higher DDM-based TP of S$3.03.\

Starhill Global REIT

Valuation likely priced in Covid-19 impact

■ Starhill Global REIT's 1QFY6/21 NPI of S$29.8m (-19.2% yoy, dragged down by rental assistance) came in at 21% of our full-year forecast.

■ Portfolio occupancy remained high at 96.6%, while malls have seen encouraging recovery. Still, we expect near-term rental pressure to persist.

■ Reiterate Add as we think that market has priced in the Covid-19 impact. The REIT is trading at 0.52x FY20 P/BV and a c.10% dividend yield.

RHB

RHB

Riverstone (RSTON SP)

Diamond In The Rough; BUY

Initiate coverage with a BUY and DCF-derived SGD5.45 TP, 50% upside with c.3% FY20F yield. Our TP, which implies 12.7x FY21F P/E, is close to its 13.4x average P/E and at a 29% discount to the sector average. The discount reflects its smaller market cap and lower liquidity. We expect FY20F earnings to surge 262% YoY, followed by another 105% in FY21F, supported by rising ASPs and a 42% capacity expansion between FY19 and FY22F.

HRnetgroup (HRNET SP)

Economic Recovery Play; Maintain BUY

 Maintain BUY with a TP of SGD0.52, 8% upside and c.4% yield. With global economies reopening, more flight routes reinstated over time, and positive test results on a potential vaccine, chances for an economic rebound seem credible in 2021. Hiring may likely bottom this year and rebound in 2H21. We think the majority of bad news relating to HRnetgroup has been priced in.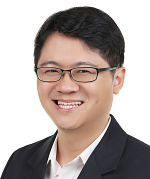 Check out our compilation of Target Prices