PHILLIP SECURITIES

MAYBANK KIM ENG

FIRST SPONSOR GROUP LIMITED

Property development, the growth driver

SINGAPORE | REAL ESTATE | 3Q20 UPDATE

 80.4% YoY growth in 3Q20 gross profit largely attributable to 246% YoY growth in property development revenue. 9M20 PATMI up 33.4% YoY

 Unrecognised development revenue of S$599mn. S$1.93bn of gross development value (GDV) for unlocking, equivalent to six years of sales.

 Enlarged share base from 1:4 bonus issue. Maintain BUY with revised target price of S$

AIMS APAC REIT (AAREIT SP)

Stable DPU, Better Visibility

Adjusting estimates, NPI recovery underway We adjust estimates for the 7 Bulim Street acquisition, slightly accretive at 7.07% NPI yield. Leasing activity remains steady in 2Q21, as vacancies fell further from 6.4% to 5.5%. With the bulk of its 11.8% of leases expiring in the year concentrated at its warehouse and logistics assets, we expect an improvement in rents to support NPI recovery in FY22. Its balance sheet remains strong at low 33.6% leverage, with valuations undemanding at 7.4% DPU yield, 0.9x FY21E P/B. Our DPUs stay mostly intact, as does our DDM-based SGD1.50 TP (COE: 7.6%, LTG: 1.5%).

UOB KAYHIAN

DBS VICKERS

Telecommunications – Singapore

Benign Competitive Landscape Into 4Q20 As Telcos Welcome The 5G Era

The availability of 5G-enabled handsets will pave the way for incumbents to defend market share while rolling out 5G services in Singapore. We expect a sequentially stronger 4Q20 against the backdrop of: a) stable operating landscape; b) higher iPhone 12 handset sales; and c) active customer acquisitions. Maintain OVERWEIGHT. Singtel will benefit from the reopening of borders while Netlink offers a sustainable dividend yield of 5%.

Bursa Malaysia


Peak has been reached

Earnings have peaked. Bursa Malaysia (BURSA) has enjoyed an unprecedented earnings run due to historic highs in equity trading activity arising from the COVID-19 pandemic and a moratorium-induced liquidity boost. As liquidity tightens and conditions normalise, expect earnings to fall in 2021. Re-rating catalyst unlikely to materialise in the near term. A major re-rating catalyst for the stock is a review of the bourse's current fee structures, which have not changed since 2008. However, the current environment indicates a re-visit is not within the bourse's near-term plans.

Read more...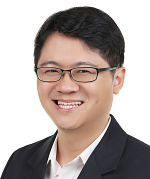 Check out our compilation of Target Prices