CGS CIMB

RHB

Ascendas REIT

Higher portfolio occupancy in 3Q

■ Achieved higher portfolio occupancy but reversions turned negative in 3Q.

■ Management maintains positive reversion guidance for FY20F.

■ Upgrade to Add rating with a higher DDM-based TP of S$3.20.

ARA Logos Logistics Trust (ALLT SP)

Growing Its Australian Presence; Keep BUY

 Maintain BUY and SGD0.72 TP, 18% upside with c.8% yield. ARA Logos Logistics Trust's sizeable acquisition of ten Australian assets demonstrates sponsor LOGOS' ability to grow the REITs portfolio with quality assets. Despite a mildly dilutive transaction, we like the deal for its long WALE (11.3 years) with built-in rent escalations and tenant quality. ALOG also has a rights of first refusal to acquire the remaining fund stake, providing room for growth. The valuation is reasonably attractive with stock trading at 1x P/BV.

UOB KAYHIAN

UOB KAYHIAN

JEP Holdings (JEP SP)

Riding On UMS' Coat-tails

The step-in by a semiconductor specialist to lead the group in early-18 may have proven to be in good time, two years before the massive impact on the aerospace industry due to the COVID-19 pandemic. Diversifying away from aerospace, JEP has been filling orders from the structurally growing semiconductor industry, helped by controlling shareholder UMS Holdings. Initiate coverage with BUY and target price of S$0.20.

Offshore & Marine – Singapore

3Q20 Results Preview: Not Expecting Anything Eye-Catching

We do not expect compelling data points to come out from the upcoming results season for the Singapore industrials space. For companies with rig-building exposure (Keppel and SMM), the industry remains in the doldrums as we expect market recovery to be at least 1-2 years away while better prospects appear around the corner for SCI and YZJ in our view. Maintain MARKET WEIGHT.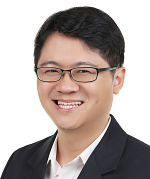 Check out our compilation of Target Prices