Stock

18 c

52-week range

6 – 21 c

PE

8

Market cap

S$229 m

30 Day Avg Volume

52.6 m

Shares outstanding

1.29 b

Dividend
yield

--

1-year return

159%

Source: Bloomberg
Rex International's stock surged as much as 9.6% to 19.3 cents in early trading after it said the Ministry of Oil and Gas in Oman has on 12 July 2020 given the green light for Rex to fully develop an oil field off the coast of Oman.

There, oil was discovered in 2014 by its

proprietary Rex Virtual Drilling technology

.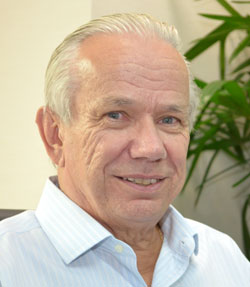 "PROGRESSING TO PRODUCTION WILL FUNDAMENTALLY CHANGE OUR CORPORATE PROFILE."

-- Dan Broström,
Executive Chairman of Rex.
The government has approved the Field Development Plan for the Yumna Field and awarded Declaration of Commerciality.



The Declaration of Commerciality will enable Rex's subsidiary Masirah Oil to fully develop the Yumna Field while continuing to explore the rest of the

17,000 sq km

Block 50 concession.

Rex holds an effective interest of 86.37 per cent in Masirah Oil which, in turn,

holds 100 per cent of Block 50.

The Yumna 1 well has so far produced more than one million barrels of oil and is currently producing over 8,000 barrels of oil per day through a 1 inch choke with 440 psig flowing tubing-head pressure.

The first three cargoes of Masirah crude were lifted and sold in April, May and June 2020.

Liftings were successfully completed from the first offshore ship-to-ship transfers in Oman.

The Foresight Driller IX drilling rig was released from the Yumna Field at the end of April 2020 as planned, following two months of early production testing.

In early May 2020, production was resumed from a Mobile Offshore Production Unit (MOPU), which was installed in the Yumna Field during a planned three-week shut-down.

The MOPU, together with an Aframax storage tanker, now constitute the permanent offshore production facilities.

Upcoming activities in Norway

• Rex's 90 per cent subsidiary, Lime Petroleum AS, now holds interests in 10 licences.



•

Lime's strategy is to participate in licences in core areas close to infrastructure for expedient commercialisation.
Licence PL838, containing the 2019 Shrek discovery, has gained significance due to the improvement of the Norwegian oil taxation incentives on capex and depreciation implemented after the outbreak of the Covid-19 pandemic.

The Shrek discovery is a prime candidate for such tax benefits with possible production start up by end of 2024.

The 2019 Shrek discovery derisked additional and significant hydrocarbon prospects which can be drilled over the next three years.

Lime, which has a 30 per cent interest in the licence, is working with the licence partners to mature these prospects and will run its proprietary Rex Virtual Drilling analysis that was used with success in the 2019 Shrek well.

In late August 2020, Lime will participate (with 20 per cent interest) in the drilling of the Appolonia prospect in the PL263 D/E licence, pending governmental approval.

The licence is located in the prolific Halten Terrace area, near existing infrastructure. Operated by Equinor, the well targets conventional Jurassic sand prospects. A successful well will pave the way for an expedient field development.

During the summer of 2021, Lime will participate (with 15 per cent interest) in the high impact Fat Canyon well in PL937.

Operated by INEOS, the well will target a significant high-volume stratigraphic prospect with predicted Jurassic and Cretaceous reservoirs.

Lime is doing active exploration work in the other licences in which Lime has interests. For the AkerBP operated licence PL818B, in which Lime has a 30 per cent interest, the drill-or-drop deadline for the Orkja prospect is February 2021.

A drill decision at that date will allow a well to be drilled by early 2022. Lime is joining strong application groups for the bid submission for the 2020 Awards in Pre-defined Areas (APA) round.

Lime has indentified strong prospects within its core areas near infrastructure, and intends to submit several licence applications. Concurrently, Lime is actively looking for opportunities to farm into wells scheduled for near-term drilling.

FINANCIAL POSITION AND OUTLOOK
As at 31 December 2019, the Company's remains long-term debt-free and its war chest comprising cash, cash equivalents and quoted investments totaled US$61.93 million (S$87 million).


"We are very pleased with the progress in Oman. This is a major milestone achieved. I commend the local team for the great execution. Progressing to production will fundamentally change our corporate profile.
"In Norway, we will see action in our existing portfolio in late August 2020 with our Group's participation in the drilling of the Appolonia well. We expect to maintain our high pace of exploration activities in 2021."


--

Dan Broström, Executive Chairman of Rex

.