Excerpts from Chairman's statement in just-released Annual Report 2019.




2019 by all accounts, has been an eventful year. Our Singapore operation, the Singapore Flyer, looked set to enjoy a full year of smooth operations, only to be undone by a technical issue affecting one of its spoke cables in late November of the year.

In January 2020, just when our China attractions were gearing up to receive thousands of visitors during a joyous celebratory period of the Chinese Lunar New Year holiday, heightened precautionary measures were imposed with the emergence of the highly infectious COVID-19.

All our operations in China, though geographically segregated in different provinces, were closed from 25 January 2020.

While the action undertaken was initially voluntary, in support of the municipal authority efforts to contain the outbreak of the COVID-19, it subsequently evolved into a more coordinated effort led by respective local authorities to stagger the reopening of respective sectors. There was certainly a sense of déjà vu for the management and staff.

In 2003, the group had emerged from the SARs episode bruised but otherwise unscathed.

Having put the appropriate measures in place and having reassured our frontline teams on our commitment to their safety and employment, we will ride over this trying period.


S$200 m cash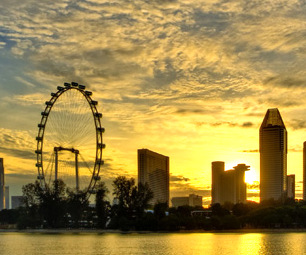 • Group's cash flow from operating activities was $48.62 million in FY2019.

• Group used $32.14 million to pay dividends and $12.93 million to repay borrowings and interest on loans.

• The company utilized $0.98 million cash for share buybacks and received $2.05 million from the exercising of share options.

• As of 31 Dec 2019, the Group's cash and cash equivalent balance (excluding $1.0 million bank deposits pledged) amounted to $199.45 million, a marginal decrease of 1.1% for the year.
Ultimately, public health and personal safety of our employees and stakeholders are of paramount importance. Given the consensus among medical experts that the COVID-19 may come to pass, albeit over an extended period of precautionary measures being in place, the tourism industry may need to adapt to a new normal.

Amidst the less than buoyant economic climate and operating environment throughout 2019, the tourism market in China and Singapore, prior to the onset of the COVID-19 outbreak, remain promising.

This has contributed to another year of profitable performance by the Group.

For the year under review, the Group generated a revenue of S$108.8 million and a net profit of S$38.1 million, registering shortfalls when compared to FY2018.

The Group continues to generate positive operating cash inflow and given the Group's strong financials, a net cash holding of S$173.6 million and untapped credit facilities, we remain resilient in face of the current health crisis, and will be well placed to seize business opportunities and participate in any viable collaborations in the future.

In view of the good performance and taking cognizance of the positive operating cash inflow generated for the year under review, we propose a first and final dividend of 2.5 cents per share.

This proposed payment represents a payout ratio of 56.6% of the net distributable profit for the year.

We remain committed to generating reasonable returns for our shareholders, while balancing our cash requirement for business operations, asset renewal, enhancements and seizing business opportunities.