Rex International Holding reckons it has again detected oil in a concession in the Norwegian Sea through the use of its proprietary technology.


Stock price

12 c

52-week range

6 – 21 c

PE

5.6

Market cap

S$156 m

30 Day Avg Volume

83,752,480

Shares outstanding

1.29 b

Dividend
yield

--

1-year return

52%

Source: Bloomberg
As a result, its 90 per cent subsidiary, Lime Petroleum AS, has on 8 April 2020, signed an agreement with Equinor Energy AS to acquire 20 per cent interests in each of the licences PL263D and PL263E.



Earlier, on 20 March 2020, Lime Petroleum signed an agreement with INEOS E&P Norge AS to acquire 15 per cent interests in each of the licences PL937 and PL937B

in the Norwegian Sea

.

Exploration drilling on the latter pair of licences is expected in early 2021.


Exploration drilling on the licences PL263D and PL263E is expected to commence in 4Q 2020.

The planned well targets a large prospect called Apollonia, with a reservoir located in the traditional Jurassic section.

Rex said its Rex Virtual Drilling technology -- which can pinpoint the location of oil reservoirs in the sub-surface using seismic data -- will be used "for further evaluation of the licence area".

Rex's intrinsic business model is to use its proprietary technology RVD to de-risk the prospect; participate in exploration drilling; find oil; sell oil-in-the-ground (mature assets); and recycle the capital for other exploration and production activities.



"This is our second farm-in in Norway in 2020, in line with our 'just-in-time' farm-in strategy. As with our other farm-ins, including those which resulted in the Rolvsnes and Shrek discoveries, we have used our RVD technology to screen and de-risk the Apollonia prospect. We anticipate the opportunity to take part in another successful exploration drilling in the near future."
--

Dan Broström, Executive Chairman of Rex International Holding
Significant expertise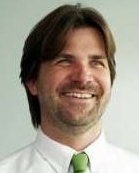 "The Halten Terrace has emerged as an important area of focus for Lime Petroleum. The PL263D and PL263E licences are well placed between the Åsgard and Midgard fields. We have built up significant expertise in the area, and can effectively employ our strategy of technology-led, near-field exploration."

-- Lars Hubert (photo),
CEO, Lime Petroleum
The licences PL263D and PL263E are located on the Halten Terrace in the Norwegian Sea, some 25km to the southwest of the newly issued PL1062 licence.

Equinor is the operator of the licences, and Pandion Energy AS is a partner.

Lime Petroleum will work closely with the operator and partners on the licence.