Excerpts from RHB report

Analyst: Jarick Seet


Business As Usual; Keep BUY
Keep BUY with a new DCF-based SGD0.24 TP from SGD0.31, 100% upside with 4% FY20F (Jun) yield.

The bulk of ISOTeam's business is in Singapore.

We understand from the group that it is still business as usual, as projects like the Home Improvement Programme (HIP) are still ongoing.

However, with the prevailing market uncertainties, we increase our WACC assumption to 6% from 5.3%, resulting in the new TP.
♦
ISOTeam
Share price:
12.2 c

Target:




24 c
♦ We remain optimistic on ISOTeam, as we believe this is one of the few businesses that is more resilient and least impacted by the current macro environment.

At present, we understand the group has not been impacted much by the travel restrictions imposed in China and Malaysia. ISOTeam has also provided accommodation for Malaysian workers opting to stay here.

As for the handful of Chinese nationals that have returned, they are back to work upon the completion of their leave of absence.


Projects have to continue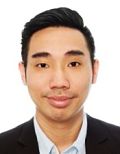 "The projects undertaken by the group have to continue, as they relate to residents' living conditions.

"We do note the possibility of a supply chain delay, given that some of ISOTeam's shipments come from China.
However, as the COVID-19 situation there has improved significantly, and the shipments are back in operation, this may lead to a slower revenue recognition.
Apart from that, we believe there exists no reason for any business disruption."

-- Jarick Seet (photo)
analyst, RHB Research
♦ No change in the investment thesis. Our outlook for ISOTeam remains unchanged, as the group is one of the beneficiaries of Singapore's upcoming general election.

While the date for the latter has not been set yet – depending on how the COVID-19 situation pans out – it will most likely be held this year, in our view.

The Government has rolled out several initiatives – eg HIP and the Neighbourhood Renewal Programme – which provides ISOTeam with an abundance of opportunities.

Coupled with a robust SGD133.3m orderbook, we maintain our earnings forecasts, barring any other unforeseen circumstances. In addition, there are profit guarantees of SGD3m and SGD5m from the Pure Group acquisition for FY20 and FY21.

♦ Changes in market conditions. While we keep our forecasts unchanged, we raise our WACC assumption to 6% from 5.3% as a result of the higher equity risk premium.

As such, we lower our TP to SGD0.24, implying 8.7x FY20F P/E.

ISOTeam is trading at 0.6x price/NTA value, which may present a good opportunity to accumulate.

♦ Key risks: An economic slowdown, lower margins, decreased contract wins, and business disruptions if COVID-19 worsens.

Full report here.