Excerpts from UOB KH initiation report

Analyst: Clement Ho
Higher Demand For Burn-in Testers From Advanced Driver-assistance Systems
Avi-Tech

Share price:
42 c

Target:
57 c
Growth in semiconductor capex spend is set to continue into the next decade, stemming from emerging technologies, particularly in autonomous driving.

Initiate coverage on Avi-Tech Electronics with a BUY and target price of S$0.57.


• Beneficiary of structural growth of automotive electronic components. Primarily exposed to the steadily growing automotive applications under the semiconductor industry, burn-in tester Avi-Tech Electronics has seen rising demand for its services.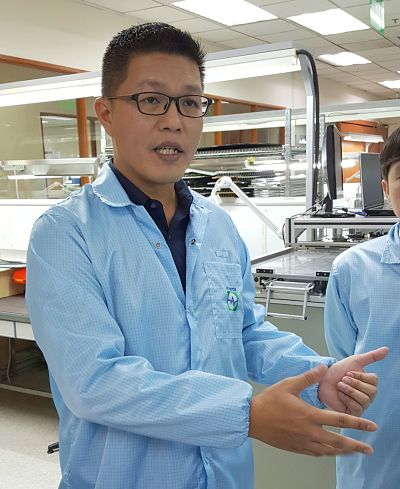 CEO Alvin Lim. NextInsight file photo.This is due to the increased adoption of safety-related vehicular electronics systems, as well as stronger penetration rates of electric and hybrid autos and the large market potential for autonomous vehicles, which require almost twice the semiconductor content of conventional cars.

This irreversible trend is set to continue into 2030.

• Captive customer base and strong management quality. Longstanding clients are public-listed MNCs that are key automotive semiconductor manufacturers, with market caps above US$24b.

This provides for an excellent track record of receivables collection and also highlights the group's strong reliability and service quality to customers.

• Recent inclusion into the 2019 SGX Fast Track list. Avi-Tech Electronics is among the 95 SGX-listed companies in the list, highlighted to have high corporate governance standards and good compliance track records.


Strong Balance Sheet
"We believe that the valuation is supported by its strong balance sheet, which includes a net cash pile of S$34.3m and a fully-paid commercial property in Singapore that is estimated at S$20m, as at end-Sep 19. These relatively risk-free assets provide a solid buffer for potential acquirers targeting the blue-chip customer portfolio of Avi-Tech Electronics."

-- UOB Kay Hian report
This provides investors the assurance of the level of management quality, given the stringent admission criteria set by the regulatory body.

• Provides steady EPS growth and sustainable yield. We estimate an EPS CAGR of 23% for Avi-Tech Electronics over the next three years, driven by the steady rise in electronic components within the automotive sector.

An estimated DPS of S$0.025 is sustainable, which accounts for 49-69% of FY20-22F core net profit.


• Initiate coverage with BUY and a target price of S$0.57. The valuation is pegged to one SD above its historical average EV/EBITDA of 5.7x, amid the upcycle in automotive electronic components.

Avi-Tech Electronics trades at 3.4x FY2021E EV/EBITDA and 9.3x forward PE, with an attractive yield of 6%.

Full report here.