RHB

RHB

Wilmar(WIL SP)

Rising CPO Prices; Maintain BUY

 Maintain BUY and TP of SGD4.75, 12% upside and c.3% yield. CPO prices have run up towards end-2019. Our in-house CPO price forecast has been raised to MYR2,600/tonne for 2020, while leaving our 2021 forecast intact at MYR2,500/tonne. However, our CPO realised price assumptions for Wilmar remain largely unchanged as the group has huge processing capacity in Malaysia and Indonesia. We believe the CPO export levy implemented in Jan 2020 would lower domestic CPO prices.

First Resources (FR SP)

Imputing Higher CPO Prices; Keep BUY

 Keep BUY with a new higher TP of SGD2.30 from SGD1.95, 28% upside plus c.2% FY20F yield. After imputing our revised CPO prices assumptions, we have revised up our FY20F earnings by 17%. Given the company's earnings exposure to CPO price fluctuations, we believe First Resources will be able to capitalise on higher CPO prices and present better 1H20 earnings. We continue to like FR for its cost-efficient operations and biodiesel industry exposure.

CGS CIMB

UOB KAYHIAN

Banks

4Q19F preview: a dividend play

■ We see scope for higher dividends for OCBC (above S$0.25/share in 2H19) and UOB (S$0.75/share) but DBS's earnings could be the best performer.

■ NIM in 4Q19F: -4bp qoq for DBS, -1bp qoq for OCBC and -1bp qoq for UOB.

■ 4Q19F net profit: DBS, S$1.65bn (+1.4% qoq/+25% yoy); OCBC, S$1.13bn (-4% qoq/+22% yoy); and UOB, S$1.09bn (-3% qoq/+19%yoy).

■ Credit cost pressures (particularly HK) should have largely played out over 2Q-3Q19. Expect weaker wealth and trading income from seasonal risk-off.

Offshore & Marine

Approaching Equilibrium: While Utilisation And Dayrates Have Improved, New Orders Have Yet To Manifest ; Upcycle Likely In 2-3 Years' Time

Our analysis of the global oil and gas sector and the global rig market indicates that while there have been some positive developments, a new rig-building upcycle is some years away due to the excess supply of such assets. Given recent order wins, we see the offshore wind sector presenting opportunities while the EV sector does not yet present a threat to oil demand. We upgrade SMM to a HOLD and maintain MARKET WEIGHT on the sector. KEP remains our top pick.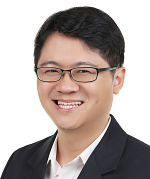 Check out our compilation of Target Prices