Rex International's stock price jumped as much as 17.7% today to trade at 9.3 cents, after it announced an oil and gas discovery made from exploration and appraisal wells drilled on PL838 in Norwegian Sea.

Rex's 90% subsidiary Lime Petroleum AS is a participant of these wells, which are the first and second wells drilled on PL838.

Lime Petroleum, in fact, is a very new participant, having signed an agreement with DEA Norge

on 21 June 2019

to acquire 30% interests in the two licences PL838 and PL838B.

The agreement was signed just before drilling began at end-Aug 2019.

Regulatory approval for the transfer of interests has been obtained in September 2019.

The transfer, which is set to be completed on 31 October 2019, will be effective from 1 January 2019 -- a standard practice for licence transactions in Norway.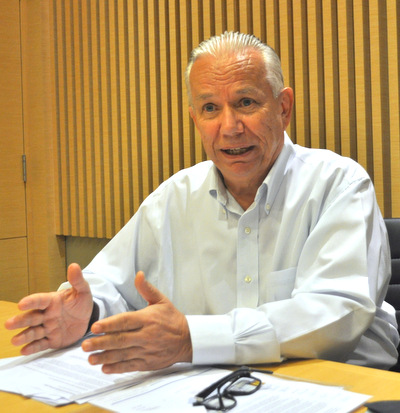 Executive chairman Dan Brostrom.
NextInsight file photoUnderscoring the capabilities of Rex International's technology, its executive chairman, Dan Broström, said: "We have based our decision to farm-in to PL838 on interpretation from Rex Virtual Drilling and our own geological & geophysical studies."

Following on this discovery, Rex has the option to participate in moving towards production.

Or, as Mr Brostrom added, Rex could repeat its proven business model in Norway to farm-in, find oil, monetise and recycle capital, as it has done with the Rolvsnes discovery.

Just a few months ago, Rex monetised the Rolvsnes discovery and related assets for a cash consideration of USD 43 million and a contingent payment of a further USD 2 million upon no adverse event materialising within a 12-month period from the completion date in May 2019.


At PL838, the operator, PGNiG, has a 40 per cent interest, while AkerBP holds a 30 per cent interest in the licence.

The licence was awarded in February 2016 in the Awards in Predefined Areas (APA) 2015.

PGNiG's preliminary estimates place the size of the discovery at between 3 and 6 million standard cubic metres (Sm3) or about 19 and 38 million barrels (1 Sm3: 6.29 bbl) of recoverable oil equivalents.

For details, see press release here.