Excerpts from DBS report

Analysts: Derek Tan & Singapore Research Team


Where will HK's 5.8m tourists go?


• Uncertainty increasing for tourism industry as protests drag on; Hong Kong's 5.8m monthly tourist arrivals may look elsewhere

• Asian economies like Thailand, Japan, Korea and even Singapore could capture a piece of the 5.8m pie

• Beneficiaries are hoteliers, entertainment and F&B operators



Hong Kong tourism industry hit further as protests drag on. The unabating protests in Hong Kong over the past 13 weeks has hurt Hong Kong's tourism sector.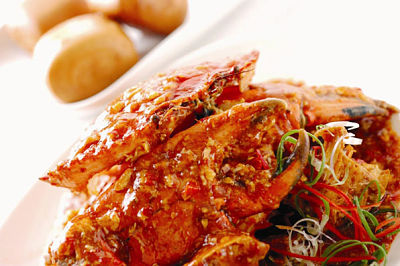 Jumbo: Will enjoy more business from additional tourists to SG? Photo: CompanyKey tourism source markets have issued travel advisories while narratives of MICE events reconvening in other cities like Singapore and Thailand are not helping.

The outlook for its tourism sector remains bleak in the immediate term, in our view.

In addition, with the lucrative China Golden Week coming up starting 1 Oct 2019, there is high chance that Hong Kong will miss out on this annual "rally in visitors" as Chinese tourists are now likely to look for alternative holiday destinations within Asia.

Where will the 5.8m tourists to Hong Kong go? Key Asian tourist markets to benefit. Hong Kong received an average of 5.8m tourists per month in 1H19, of which 80% or 4.8m were from China.

This accounted for c.33% of total monthly outbound travelers from China. Other key Asian cities on the list of Chinese tourists are Macau, Japan, South Korea, Thailand, Malaysia, Vietnam and Singapore.

Assuming that 30-50% of visitors planning to visit Hong Kong divert their travels to other Asian cities, that there could be 5- 8% boost to monthly tourist arrivals, a significant uplift, in our view.

We believe that Singapore may benefit twice as much from the HK fallout as both these destinations share similar traits i.e. offering tourists a wide variety of entertainment, food and culture.

Therefore, apart from China, travellers from key tourism source markets of UK, USA, and Australia may look to travel to Singapore instead in the coming months.


Beneficiaries: Hotels, Entertainment & Leisure sectors.
Feedback on the ground already points to a stronger 3Q19 and occupancy and room rates could continue to trend up at a higher momentum if Singapore enjoys some of the spillover of tourist arrivals.

Key stocks include CDL Hospitality Trust (CDLHT), Far East Hospitality Trust (FEHT) and OUE Hospitality Trust (OUEHT) for its more significant exposure to Singapore.

Ascott Residence Trust, Genting Singapore and Jumbo given that they are key entertainment and F&B venues for tourists.

Straco's Singapore Flyer to get more tourists?



Full report here.