On 19 March, Best World appointed PwC as an independent reviewer, mainly to focus on its China franchise model, in order:

(1) to verify the existence of the franchisees as at 31 December 2018;
(2) to validate the sales to and cash received from sales to significant franchisees; and
(3) to identify and make appropriate recommendations on any internal control weaknesses and breaches, and if so, identify the responsible parties if possible. The PwC report may see volatility in its share price.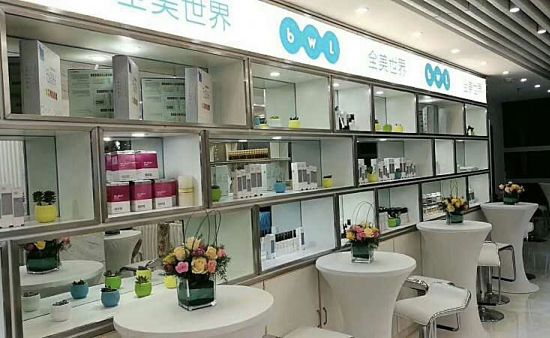 A Best World franchisee outlet in Guiyang city, China, offering DR's Secret premium skincare products. Photo: WeChat


From the recent financials, Best World had announced that its earnings per share improved from 10 cents to 13 cents for its FY2018. Its revenue had also improved by 24% from $215 million in 2017 to $266 million in 2018.

Balance Sheet: Its non-current assets had not changed much, staying within the $23 million to $24 million range.

Its current assets over all liabilities had improved from $103 million to $147 million.


"Within its net current assets, its cash and bank balance had improved from $82 million to $197 million.

"Its free cash flow has also improved from $41 million to $70 million."
Number of shares outstanding is about 550 million. Hence its FCF per share is about 12.7 cents.

Its NAV per share is 32 cents.

5 cents dividend is yet to be paid. 2.4 cents interim dividend had already been declared and paid.


| | | |
| --- | --- | --- |
| FY18 dividend | Ex date | Payment date |
| 5.0 c | To be announced | |
| 1.2 c | 29 Nov 2018 | 03 Dec 2018 |
| 1.2 c | 31 Aug 2018 | 25 Sep 2018 |
Total dividend for 2018 will be 7.4 cents, giving a dividend yield of about 4.2%.

Its payout ratio is about 57% on earnings and 58% on FCF.

At a closing price of $1.77, its PE is about 13.6 times, and price-to-book ratio is 5.5.

Its high price-to-book ratio could be the cause of the selldown but as long as its current dividend is not cut, and its revenue and profits continue to grow, there should be a cap on its downside.

The coming report from PwC may be the key to whether its accounting for franchisees is proper, and whether legal title has in fact transferred from the company's inventories to the franchisees.

Therefore, my opinion is that the legal interpretation of the sales agreement between the company and the franchisees is critical.

Originally posted on SGX Technical Analysis and Fundamental Analysis Facebook page



Prior to his retirement, Chan Kit Whye (left) worked more than 30 years as Regional Finance Director, Financial Controller and Manager in a multinational specialty chemical business. He has played an active role in CPA (Australia) Singapore Branch, taking up positions in its Continuing Professional Development and Social Committees. Kit Whye is a Fellow of CPA Australia, CA of Institute of Singapore Chartered Accountants and CA of the Malaysian Institute of Accountants. He holds a BBus(Transport) Degree from RMIT, MAcc Degree from Charles Sturt University and MBA from Durham Business School.