Excerpts from Rex International's recently-released FY2018 annual report.

Pages 6, 7:
BRINGING ITS VISION TO FRUITION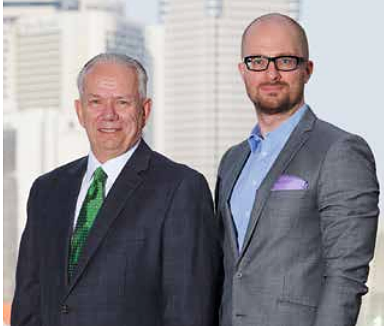 Executive Chairman Dan Brostrom | CEO Mans Lidgren. Photo: CompanyOn 28 January 2019, the Group announced LPA's divestment of its 30 per cent interests in the Rolvsnes discovery in PL338C and PL338E, and its 20 per cent interest in the Goddo prospect in PL815 for a total cash consideration of US$45 million, subject to certain conditions precedent and regulatory approvals.

This divestment is a prime example of the fruition of the Group's intrinsic business model to unlock value: use its proprietary technology RVD to de-risk the prospect; participate in exploration drilling; find oil; sell oil-in-the-ground (mature assets); and recycle the capital for other exploration and production activities.


Stock price

7.6 c

52-week range

4 – 11.9 c

PE

--

Market cap

S$98 m

Shares outstanding

1.29 b

Dividend
yield

--

1-year return

52%

Source: Yahoo!
However, it had been challenging to execute this business strategy during the oil price rout which started in mid-2014 and bottomed at Brent crude price of US$27 a barrel in late 2016, when there were nearly no buyers for oil-in-the-ground.

As oil prices started to recover to US$60 a barrel, the Group worked towards maturing the Rolvsnes discovery asset (discovered in 2015) with a production test in 2018 and targeted extended well testing / early production in 2021.

The Rolvsnes discovery, having been taken further to the mature stage of successful production testing, attracted several unsolicited offers, which culminated in LPA seizing the opportunity to monetise these assets.

LOOKING AHEAD
In Norway, LPA remains a pre-qualified company and will continue to benefit from the Norwegian tax system with 78 per cent cash rebates of all exploration expenditures annually.

After the asset divestment, LPA will still hold 30 per cent interests in licences PL818 and PL818B in the North Sea, and a 20 per cent interest in licence PL841 in the Norwegian Sea.

PL818 and PL818B are located in the Utsira High, where potential commercialisation of discoveries can be fast-tracked as they are located close to existing oil production infrastructure.

LPA may also look at farming-in to other assets that can be fast-tracked commercially.

The optimum business model in Norway for a company like Rex International Holding is to sell oil-in-the-ground upon a discovery, given that the 78 per cent tax concessions for oil exploration activities cease when oil production starts.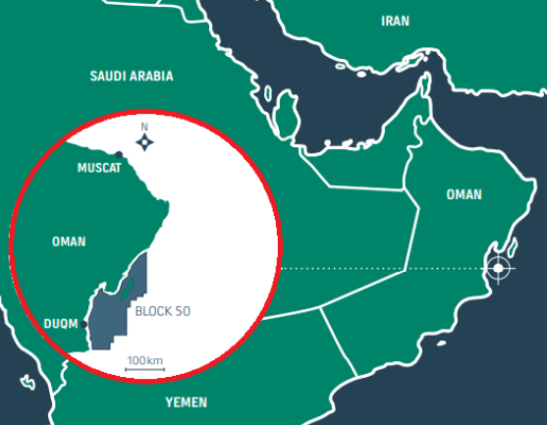 Rex has appointed an independent investment bank as financial adviser to review non-dilutive financing options and to conduct fixed income securities meetings to fund the development activities at the GA South discovery.

The fiscal policy in Oman is different in that exploration expenditure will only be recovered in the form of cost recovery by reduction of tax upon production.

In Oman, the Group's strategy will be to advance its GA South discovery further before considering any exit.

Rex International Holding's 92.65 per cent subsidiary Masirah Oil Ltd ("MOL"), holds a 100 per cent interest in the Block 50 licence and has to date more than US$100 million in its cost pool.

MOL is considering to develop one or two more prospects in the same area around the GA South discovery, as potential new discoveries would present economies of scale opportunities for cost reduction and increase the estimated value for the area considerably.



♦
PLANS TO UNLOCK VALUE IN OMAN
Page 31:

"The Omani authorities are supportive of this possible first offshore development on the Arabian Sea part of Oman. The work was taken further into a concept selection phase, concluding with the invitation of several contractors to bid for delivery and operations of the production equipment. At the time of writing, negotiations with selected contractors are on-going with the view to start production by end-2019."


A recoverable cost pool of more than US$100 million has been accrued from the exploration activities on the licence.

This cost pool can be deducted against revenue in the production phase, significantly increasing the economic attractiveness of the GA South discovery.

The extensive technical work carried out on the licence has de-risked the substantial exploration potential.

The plan is to use free cash flow from production at GA South to fund a new exploration drilling campaign focussed on the prospects adjacent to and similar with the discovery.

New discoveries could be developed in parallel or sequentially with GA South, utilising the same equipment.

Hence, production could be increased in volume and duration, giving high economic reward.