CGS CIMB

OCBC

Singapore Airlines

B737 MAX grounding not significant to SIA

■ Although SilkAir's fleet of six 737 MAX 8 make up 16% of its seat capacity, the net impact of their grounding is nowhere that significant.

■ By raising aircraft utilisation and with help from SIA mainline, we calculate the net loss of capacity at only 1.5% of SilkAir's systemwide seat capacity.

■ Maintain Hold, with an unchanged target price of S$10.25, based on 0.9x CY19F P/BV (1 s.d. below mean since 2001).

Starhill Global REIT: Extension of master leases for Malaysia properties

Starhill Global REIT's (SGREIT) announced that itStarhill Global REIT's (SGREIT) announced that ithas entered into new conditional master tenancyagreements for its two Malaysia properties,Starhill Gallery and Lot 10 Property, with thecurrent master tenant, Katagreen DevelopmentSdn Bhd, which is an indirect wholly-ownedsubsidiary of YTL Corporation Berhad, thesponsor of SGREIT. The two propertiescontributed 16.6% and 11.8% of SGREIT's FY18NPI and total asset value, and the master leaseswere supposed to expire in Jun 2019. Thisannouncement lifts the overhang surroundingSGREIT, and the new master leases will providestrong visibility, given the long lease tenures of19.5 and 9 years for Starhill Gallery and Lot 10Property, respectively. The new master leaseswill also come with built-in rent step-ups of 4.75%(Starhill Gallery) and 6.0% (Lot 10) from thefourth year and every three years thereafter untilthe lease expiry. The flip-side of this newagreement is that SGREIT has to agree to an AEIfor Starhill Gallery to improve the interiors andincrease accessibility. This will cost MYR175m (~S$58.1m) and will be borne by SGREIT. SGREITwill take on more borrowings and its pro formagearing is expected to increase slightly from 35.5%(as at 30 Jun 2018) to 36.7%. SGREIT will alsogive a rental rebate of MYR26m per annum tothe master tenant during the asset enhancementworks period. To mitigate this, SGREIT will takeits management fees partially in units, and thusexpects a neutral impact on its pro forma DPU.Overall, we believe this development is positivefor SGREIT given the visibility it adds to itsportfolio and removes uncertainties over thelonger-term operational outlook of the properties.Unitholders' approval is required for thistransaction. We currently have a BUY rating andS$0.75 fair value on SGREIT.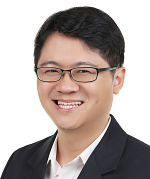 Check out our compilation of Target Prices