ISDN Holdings sprang into the limelight last week with news that a prominent private equity fund would take a 6.4% stake in it (See:
ISDN: To Become No.6 investee company of Novo Tellus private equity fund)
ISDN's FY18 financial results were eye-catching too in a number of ways: It achieved record revenue and earnings as demand for its motion control engineering services rose in most of its markets.

Revenue rose 3.4% to S$302.0 million, crossing the S$300 million mark for the first time, from S$292.0 million in 2017.

Contributions from China, which is ISDN's biggest market by revenue, edged up 1.6% to S$210.8 million despite a slowdown in the Chinese economy.

The Group generated a record pre-tax profit of S$23.7 million. This gave rise to a profit attributable to shareholders of S$10.9 million, the highest in its history and up 15.4% from FY2017.
Stock price

21.5 c

52-week range

18.5 – 23 c

PE


7.7

Market cap

S$85 m

Shares outstanding

395 m

Dividend
yield


3.26%

One-year return

-

Source: Yahoo!
An increase in other operating income – which included commission income from suppliers, a write-back of allowances for inventory obsolescence, and gains from the sale of plant and equipment – also helped lift the Group's FY2018 bottom line.

In line with its 25% payout policy, ISDN proposed a final cash dividend of 0.7 Singapore cent a share, up from 0.6 Singapore cents a share for FY2017.


In 4Q 2018, the Group incurred a loss attributable to shareholders of S$1.5 million, compared with a profit of S$1.8 million for the same period a year earlier.

The loss was due mainly to higher commissions for sales staff, higher income taxes, allowances for impairment of trade and other receivables, as well as inventory write-offs.

Amid the current trade dispute between US and China, ISDN expects some headwinds in 2019, particularly in China, offset by the fact that many industries in China are still transforming themselves and moving up the value chain to better meet domestic consumer demand.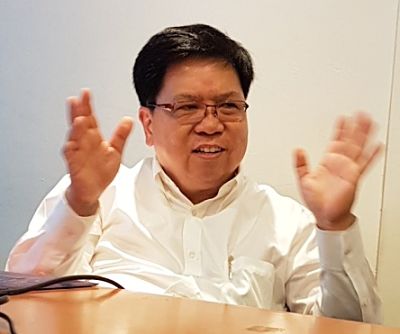 "Our core motion control engineering business should continue to do well over the long haul as industries constantly look for ways to innovate and improve production efficiency.
"In the meantime, given the headwinds in the global economy, we have to be nimble and seek to shore up our profitability by developing new growth engines, such as our renewable energy business, which entails projects not only in hydropower but also solar energy."
-- Teo Cher Koon (photo),
ISDN's Managing Director and President.
The Group will continue to explore the latest smart manufacturing solutions in various industries to further enhance the offerings of customers.

ISDN said its core motion control solutions will continue to deliver long-term sustainable growth as more traditional markets embrace high-tech precision control systems and technology for development and modernisation, coupled with the consistent growth in its customer base.

In the meantime, it is stepping up efforts to diversify its income streams and geographical focus.

In December 2018, for instance, ISDN formed a joint venture business with Maxon Motor AG to sell maxon motor's products in Southeast Asia.

Switzerland-based maxon motors manufactures micro motors and drive systems used in various consumer products and industrial applications, including insulin pumps, surgical power tools and robots.

The joint venture will market these products in Singapore, Malaysia, Indonesia, Thailand, the Philippines, Vietnam and Hong Kong.

The Group is also making progress with its renewable energy business.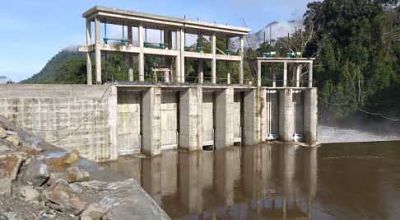 An ISDN hydropower project in Indonesia.
Photo: Company Its first mini-hydropower plant in Indonesia is expected to begin production by mid-2019.

Another two hydropower plants will be ready in the third quarter of 2019 and the fourth quarter of 2020 respectively.

When fully operational, all three plants will be able to power more than 12,000 homes in North Sumatra.

More info can be found in its FY18 results statement.