UOB KAYHIAN

MAYBANK KIM ENG

Sunningdale Tech (SUNN SP)

Windfall From Property Disposal In China

SUNN has entered into a sale and purchase agreement to sell its property in China. The total consideration inclusive of taxes is S$28.9m and net gain is estimated to be S$13.4m, equivalent to 56.3% of 2018 net profit. This is a good opportunity for SUNN to dispose of a non-core asset and the net proceeds will provide additional funding to its business. Maintain HOLD and target price of S$1.50, pegged to peers' average 2019F PE of 10.6x. Entry price is S$1.25.

Japfa Ltd (JAP SP)

On a high protein diet

Forecasts revised up; maintain BUY

Fuelled by the rebound in PT Japfa Tbk (JPFA IJ; IDR2,240; NR) and APO divisions, YTD FY18 has been far stronger than we expected. Upcoming Indonesian presidential elections, our forecast IDR appreciation and a softening in soybean meal should provide further tailwinds in coming quarters. Taking stock of various protein, dairy and commodity input prices, we raise FY18E/FY19E/FY20E core profit estimates by 23%/9%/9% and TP (unchanged SOTP methodology and multiples) by 15% to SGD0.99.

DBS VICKERS

City Developments

A white Christmas for City Dev

Maintain HOLD; lower TP at S$9.50. We maintain our HOLD rating on City Developments (City Dev) and lower our TP to S$9.50 (from S$10.00 previously). Although the shares are trading at attractive valuations (at close to 2SD below historical P/NAV average), we see limited catalysts for the stock and sector given expectations of a property market slowdown which historically implies that City Dev shares will likely be trading in a range.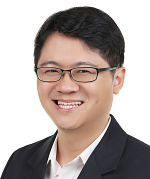 Check out our compilation of Target Prices