Excerpts from UOB Kay Hian report

Alpha Picks: An October To Forget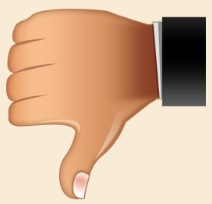 After a tough October, we re-position our picks by adding DBS and cutting CDREIT given lack of near-term catalysts.

WHAT'S NEW
• An October to forget. October turned out to be very challenging as our alpha picks retreated by 0.3-11.3% mom. Our portfolio declined 6.6% mom vs the FSSTI's decline of 7.3% mom.

Within our portfolio, the worst hits were mid-cap stocks such as CSE Global and Valuetronics which fell 10.0% mom and 11.3% mom respectively.

We remain buyers as their fundamentals remain intact with attractive dividends of over 6% each. Dividend-yield seekers likely to revisit these two names.


(John Cheong/Yeo Hai Wei) Valuetronics – BUY

• Expect earnings to play catch up in the coming quarters. Given continued robust growth from the industrial and commercial electronics (ICE) segment, we expect earnings to be better in 3Q18.

• Limited impact from US trade tariff. Management estimates that less than 10% of its revenue will be impacted by the new round of tariffs by the US. Longer term, the group is looking to expand into Asean to reduce the impact from the US trade tariff.

• Healthy demand is expected to continue for the ICE segment as it continues to enjoy better demand for connectivity modules used in the automotive industry.

Share Price Catalyst
• Event: Higher-than-expected dividends or M&As, backed by net cash of S$132m, or around 40% of Valuetronics' market cap. More customers in the automobile or internet of things segments.

• Timeline: 3-6 months.
CSE Global – BUY

(John Cheong/Yeo Hai Wei)

• Solid proxy to recovering oil prices as two-thirds of its existing orderbook of S$175m come from the O&G sector.

In addition, the stock offers a sustainable dividend yield of more than 6%.

• High entry barriers. The group has a 32-year track record in a business with high entry barriers. CSE is one of the few qualified system integrators in the region for O&G and communication infrastructure industries.

• Potential synergies from new shareholder. Serba Dinamik, a Malaysian-listed company, recently bought a 25% stake in CSE at S$0.45/share. We see potential synergies as it could open up new markets for CSE, such as Malaysia and the Middle East.

Share Price Catalyst
• Event: New contract wins and continued recovery in earnings. Newsflow of positive synergy with new shareholder Serba Dinamik.
• Accretive M&A given the group's strong financial position.

Full report here.