Global Yellow Pages is holding its FY18 AGM on Friday, 26 Oct 2018. 51 years old this year, Global Yellow Pages, whose yellow pages directories were its iconic business, is entering a transformative phase, as Chairman Mah Bow Tan's message in its FY18 annual report tells it. We take the liberty of republishing it as a follow-up to our story GLOBAL YELLOW PAGES: Insiders take up excess rights shares. Bet on upturn?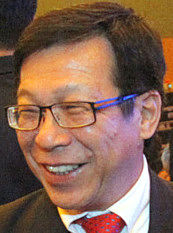 Mah Bow Tan, non-executive chairman, Global Yellow Pages.This has been a significant year for us and although this year marks our 51st Anniversary, we are ushering in an exciting new start for the Group.

THE PAST
As many of you know, GYPL has been working tirelessly to diversify our business, finely balancing revenue from the declining print directories industry against strategic investments.

FY2018 was an especially difficult year for us emotionally as we faced the biggest change for the Group in half a century – the discontinuation of our Yellow Pages print directories.

Despite all the challenges due to market and technological changes, we have secured an exciting future for this Company by putting in place a business strategy focused on property.

Today, 58% of our revenue is derived from property and property-related businesses, a figure that will grow as our business gathers momentum.

We are now more ready than ever to cement our position as a trusted property company and we look forward to sharing our progress with you.

On behalf of the Board, we would like to thank everyone who journeyed with us through our transformation – our customers, business partners, you our shareholders and last but not least, all our employees for supporting us in our evolution.

THE PRESENT
FY2018 reminded us yet again that we live in a volatile world. Despite another year full of complex and ambiguous events, we saw global economic growth accelerate with stock markets scaling record highs.

As stakeholders will note, our property portfolio today is predominantly made up of assets in New Zealand. While this may not always be the case going forward, we believe New Zealand currently represents an attractive and stable market with solid long term fundamentals.

For the second year in a row in 2017, New Zealand was rated the highest for ease of doing business by the World Bank. New Zealand scored the lowest for corruption according to Transparency International's 2017 Corruption Perceptions Index. New Zealand also has low debt compared to other OECD countries, and a low inflation rate.

As such, GYPL has expanded our portfolio in New Zealand with its long-term growth potential; and we are exploring the most effective ways to deliver quality projects to our purchasers, including using innovative pre-built construction methods.

With the acquisition of a new land parcel, Bellfield Estate in Auckland, our group assets under management this year grew 11%, with land area under ownership increasing 258%.

Construction for the two projects, Remarkables Residences in Queenstown and the aforementioned Bellfield Estate, are underway as we look forward to creating more value for our stakeholders.

Enhancing our property management capabilities was another focus for us this year, which resulted in us establishing an in-house experienced team with an intimate understanding of the New Zealand retail market in which we operate.

Overall, the Group has performed well over the last year, turning a profit from continuing operations of S$3.4million, as compared to a loss from continuing operations of S$1.1million last year; on the back of S$17.8million in revenue, despite a decrease of 13.6% from last year.

THE FUTURE
As GYPL begins this new chapter, we want to grow in a purposeful way – thinking and investing long term, whilst remaining nimble to continuously grow efficiently amidst a global changing environment.

We believe GYPL has an exciting future with great potential to deliver value for our shareholders.

On behalf of the Board, we would like to extend our warmest welcome to our new Director, Loo Wen Lieh, who brings with him a wealth of experience in finance and investments. I would also once again like to take this opportunity to thank our shareholders, customers and business partners for their continued support, as well as to the management team and employees for their dedication to this Company.