OCBC

UOB KAYHIAN

Soilbuild REIT: Solaris conversion as expected

Soilbuild REIT's 3Q18 results were within expectation, with 3Q18 DPU falling 9.4% YoY (or 1.5% QoQ) to 1.245 S cents or 24.9% of our initial full-year forecast. We note that the DPU declines have moderated QoQ – recall that 1Q18 and 2Q18 DPU fell 4.3% QoQ and 4.5% QoQ respectively. With the increase in gearing to 39.2% post-acquisition, our cost of equity increases from 8.8% to 9.2%. After adjustments, our fair value drops from S$0.69 to S$0.665. We see an opportunity to collect units in the REIT 1-2 quarters before stronger signs of operational improvement are seen. Soilbuild REIT is trading at 8.6% FY18F dividend yield and we continue to find the REIT attractively priced as at 18 Oct's close.

StarHub (STH SP)
Streamlining Cost Structure On Multiple Fronts

StarHub's operational efficiency programme is expected to generate savings of S$210m over three years, which could be utilised to finance increased investments in ICT solutions and capabilities for serving enterprise customers. Management will streamline StarHub's organisational structure to make it leaner and more agile. It is also working on network sharing. We lift our target price to S$2.30 after factoring in cost savings from the operational efficiency programme. Maintain BUY.

UOB KAYHIAN

CGS CIMB

Keppel Corporation (KEP SP)

3Q18: Headwinds On All Fronts

KEP reported 3Q18 core net profit that was significantly below expectations. Of the S$226m headline net profit, S$162m comprised one-off gains. O&M returned a profit, helped by a one-off catch-up recognition of interest income. The weakness in Property continued into 3Q18. Investments saw higher expenses from new initiatives dent profitability. An earnings recovery seems distant and we slash our 2018 earnings estimate by 38%. Maintain HOLD with a lower target price of S$6.79. Entry price: S$6.10.lmar is expected to release its 3Q18 results on 12 Nov 18. 3Q18 is expected to be another good quarter (+11-+22% qoq, +21-+33% yoy), supported by the oilseeds & grains and palm & lauric oils divisions. Earnings risk could come from the sugar segment, given the low sugar prices and incorporation of Renuka Sugar. We expect 3Q18 core net profit to come in at US$390m-430m. If Wilmar does meet our estimate, our 2018 core net profit forecast might be upgraded by 10-15%. Maintain BUY. Target price: S$3.90.

Keppel Corporation
O&M turnaround, investment seedling growth

■ KEP's 3Q18 net profit of S$226m was below our S$277m forecast but in line with consensus. Investment and property were key misses.
■ O&M is profitable, thanks to interest income, but we think the profitable trend is sustainable with Awilco semi-subs construction to begin in 4Q18.
■ Near-term appetite for the stock could be capped by the group's final stake in M1 and what it can do to transform the telco. TP cut to S$8.28; maintain Add.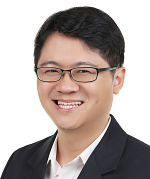 Check out our compilation of Target Prices